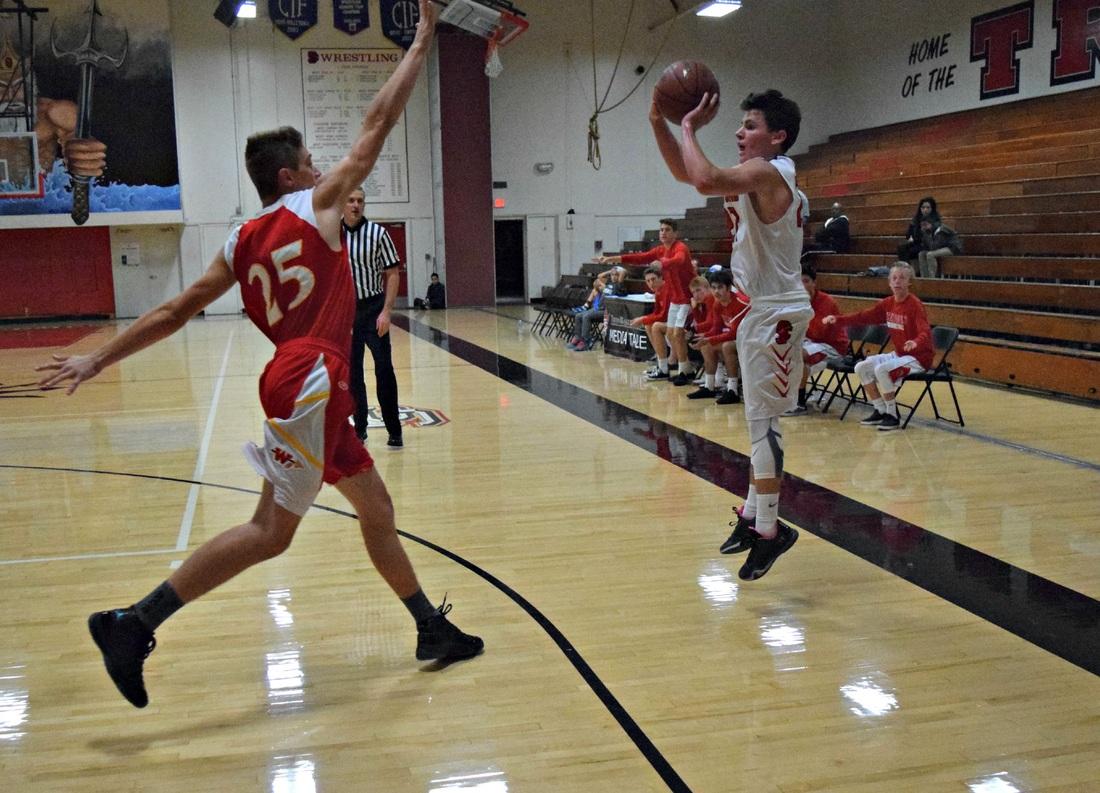 By Koby Wolfe | Writer   &   Alen Memic | Writer
The 2016-2017 boys basketball team is starting to prepare for their upcoming season. Both the team, the students at San Clemente High, and the entire community have high hopes coming into the season. Many of the boys have played with the varsity team for a while, aside from a few players that are moving up from JV, but they all have the same desire: to make into CIF. 
Starting off early in their season, the team will take on Trabuco Hills and Aliso Niguel in the first week back from winter break. The season will continue to be packed with two games per week, later playing teams such as El Toro and Tesoro. The team will play their league opponents twice and the team with the better record at the end wins league. San Clemente will have a tough go with the teams they are scheduled to face like Mission Viejo and El Toro, yet this Triton team has a lot of potential.
Senior Ricardo Ashe of the varsity team claimed that, "I want to say we will do great, but I'm a man of superstition so I'm just going to say we have the potential to do anything, but we have to use our skills and team play to do that." When asked about how he feels about the way he will approach this season, Ashe noted, "It's very back and forth between a mellow and calm thought process and then I sort of freak out because I'm doing this with my friends for the last time, and that gets pretty nerve racking, but when the time comes to start the season I'm pretty sure my mind will be set on that championship."
Like Ashe, many of the other senior players including Blake Birmingham, Roberto Medrano, Evan Banks, and others have their eyes on going all the way to the finals this year.
Many fans can't wait for the season, including senior Trevor Ankrom. Ankrom claimed that, "Even though I'm not on the court this year to help the team, I will be cheering from the stands and hopefully I'll still be cheering into CIF."
Another avid basketball fan, senior Dayton Romo, also claimed, "I'm ready to cheer on our senior class in their battle to CIF because I know what it feels like to play for your last time." 
As the team takes on their respective opponents, the entire San Clemente High student body and the community will be cheering them on 100% as they try to reach the finals and take home that championship title.
For the league schedule for the varsity team, see below: