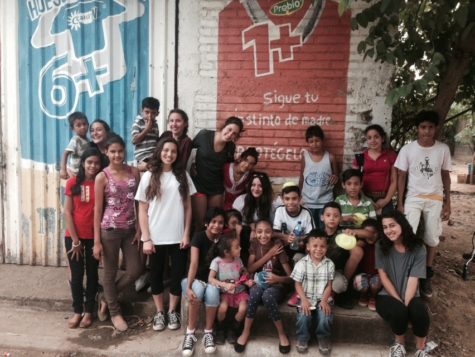 By: Meghan Serceki | Opinion Editor
May 23, 2017
I know that at the end of the year, all teachers urge their students not to forget everything they've learned and ask that you study a bit over the summer, but let's face it (and this is coming from someone who occasionally writes essays just for the heck of it): who really wants to spend their hot, sunny days crouched over a math book? It is, however, important to keep developing your thoughts and character even when not in school, so maybe we just need to redefine what we mean by "studying."
Summer allows us time to chase new opportunities and experiences, and, if used properly, it grants us the autonomy to grow as a person and not just as a scholar–the keywords being "if used properly."
Everyone knows how hectic life can get over the school year, trying to balance homework, sports, extracurriculars, work, and (I've heard) social lives. Because of this, though, we might overlook possibilities that interest us but that seem to threaten this delicate stability. So why not use this extra time over the next ten weeks to take those risks, to explore new options? Try volunteering? Traveling? Picking up a summer job if you don't already work? Doing things that appeal to you?
These activities expose us to the real world, give us insight into who we are, and oftentimes give us more perspective to what we learn in school.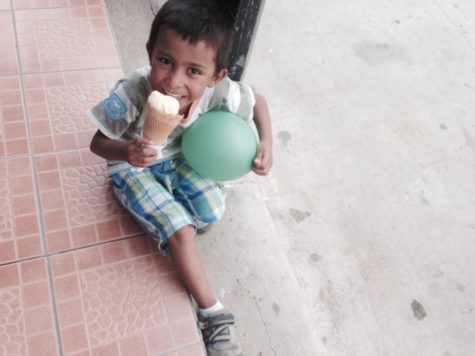 Julia Hill, a junior at San Clemente High School, aspires to become a doctor and spends her summers on mission trips in Nicaragua with Students For Safe Water installing water filters, latrines, and handwashing stations to improve health and hygiene. When asked if this experience reaffirmed her desire to pursue a career helping people, Hill responded, "Yeah, it really did. I loved seeing the smiles on the kids faces in the village when we had finished our work and were celebrating. I got a black eye and a nasty stomach bug out of that trip, but the people made it worth it."

Sophomore Clarissa Koos spends each summer helping to excavate fossils in Hell's Creek, Montana. Camping out on a ranch 50 minutes away from the next town, Koos spends eight hours a day chipping away at rock in the 90 degree heat. Koos notes, "These experiences make me who I am, because when I'm out there is when I feel the most alive, and its these experiences that make me really enjoy life. I've made life-long friends out there, and it really shows me that this is what I want to do with my life. These memories are what make me look forward to summer the most." 
Even if you don't know what you want to do or are interested in something that doesn't necessarily connect with your career aspirations, these experiences can give you new passions and causes to fight for.
Junior Carmel Shahriary traveled to Germany last summer where she assisted Syrian and Afghan refugees. Recalling the warmth of those she helped, she hopes to spend more time there in the future, saying, "Hopefully as more come to Europe, I can be involved in settling them into the new environment." Through this experience, she was able to inspire positive change in the world and to aid those in need, finding a purpose and a cause she remains passionate about even a year later.
Over the month of July, I will be in Costa Rica helping to rehabilitate animals like sloths, howler monkeys, and sea turtles. My freshman year, I spent the summer preparing for a year-long internship with the Ocean Institute. Even though I don't wish to practice veterinary care or scientific research for a living, I've always loved animals, and these experiences have and will help further instill this in me and prompt me to become even more involved in my community working towards environmental protection in addition to the other causes I am excited about.
Not being able to afford trips also shouldn't hold you back from trying new things–there are plenty of things to do in your home community. The Ocean Institute, animal shelters, libraries, the Boys' and Girls' Club, and other organizations are always seeking volunteers. Finding a summer job can actually help you earn money and may introduce you to different fields. Maybe you'll find while working at a retail store that you love customer service, or discover that you want to become an educator while picking up hours as a grader for Kumon or other tutoring companies.
Summer is a time to put what we learn for months at school to work. With these experiences, our studies can become more than just words on a page. Instead, they become tools to use in our pursuits and promises for a better, more meaningful, and brighter future. So, no, don't forget everything you learned. Study. Study yourself, the world, your passions, and how all the work you've done and are going to do can help you achieve your dreams. You may be surprised what you find.