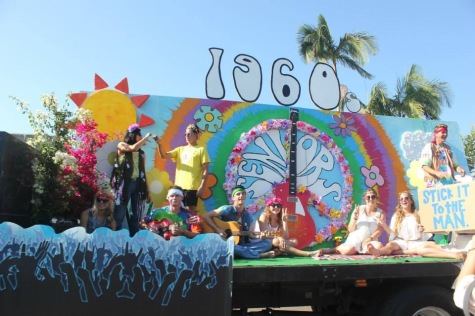 Sawyer Labbe | Newspaper Club President
October 23, 2014
For every student in high school, homecoming is always memorable – after all, we only get four of them. However, this year's San Clemente Homecoming on October 11, 2014 was particularly special as this year marked San Clemente High School's 50th Anniversary.
"This year's Homecoming was definitely something to remember," said sophomore Gabriella Chadsey. "So much hard work went into the parade, halftime show, and dance. It was a big hit."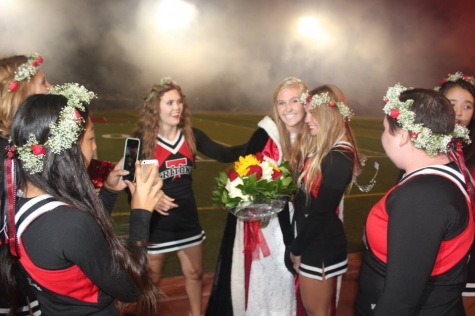 The associated student body on campus worked tirelessly the week before to make SCHS's Homecoming week run smoothly. On Mahala Monday, the ASB set up a stage and viewing area in the main gym in preparation for the announcement of the Top 5 Homecoming nominees. As soon as their preparations were finished, the gym stadium was packed with Tritons roaring their approval of 2014's Homecoming candidates.
Throughout the rest of the week, ASB awarded certificates for free tacos and frozen yogurt to students who participated in this year's spirit wear themes (Snapbacks & Tats on Tuesday, We Like Sports Wednesday, Thriftshop Thursday, and Triton Pride Friday).
On Friday, the entire school was released early so that everyone could make it on time to the parade. Clubs and sports walked side by side, waving and shaking posters at a cheering crowd full of SCHS families, friends, teachers, and coaches, as well as San Clemente city residents. Anyone in the crowd who was born before 1980 got a blast from the past when the four magnificent floats drifted by, representing each grade with a masterfully interpreted decade (60's for seniors, 70's for juniors, 80's for sophomores, and 90's for freshmen).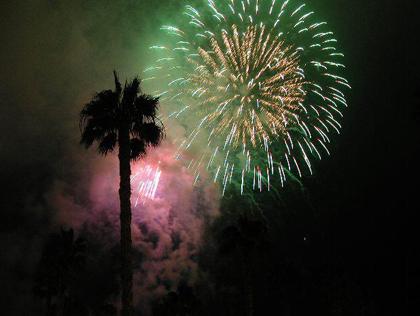 On Friday evening, ASB interrupted the football team's annihilation of Capo Valley during half time to announce Triton seniors Liam van Dinkle and Brookie Hitt as 2014's Homecoming king and queen. Their crowning was accentuated by a magnificent fireworks show.
As for Saturday's Homecoming dance – well, anyone who has taken Biology would tell you that this year's Homecoming dance floor was much like the membrane of a cell: tightly packed, hot, and fluid, with hundreds of individual entities moving around and interacting with each other.