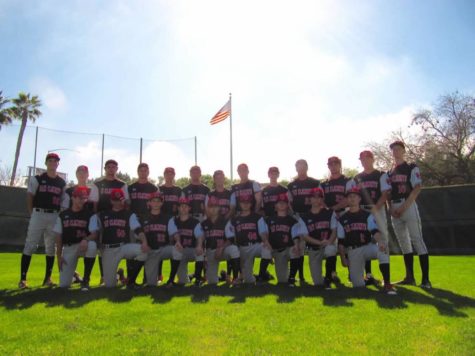 By: Shay Hefft | Sports Editor
February 13th, 2018
A huge part of baseball is tradition. It is tradition to play with heart and grit.
On Saturday, February 10th, the San Clemente High School Baseball program welcomed players from all generations to come out and relive their glory days. The tradition of hosting the annual alumni game is one of the most exciting, fun events for the baseball program.
The day started with batting practice for the alumni. The guys were excited to get back on the field and take some hacks in the cage. Little did they know, not all of them were going to be as good as they were during their high school days.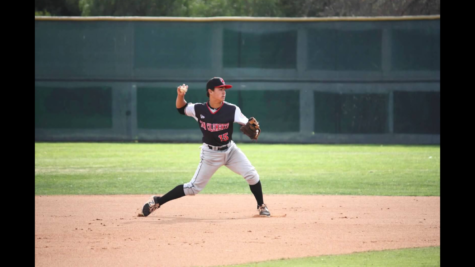 The competition was ruthless amongst all the players, especially the alumni. Sophomore JP Hefft said, "It was nerve racking to play a game against pro ball players, collegiate athletes, and even just the old guys – because I am one of the youngest on the team. However, it was really cool to be able to have a fun and friendly game with a bunch of people who love baseball."
Not only were the current and former Triton ball players having a great time, so were all the fans in the crowd. A game is so much more fun when your team is playing great and winning. The current Triton players took the game and won 9-5, which definitely put the parents, family, and friends in an amazing mood!
Another crucial part of a ball game is the snacks, and SCHS Baseball definitely provided at this game. With families donating both their time to set up and food to serve, the Snack Shack was a huge success. A juicy burger with a side of chips and a refreshing Gatorade is exactly what everyone needs when watching a baseball game. Junior Kyle Stevens said that everyone "worked really hard to put everything together and I think it all turned out really well!"
This was a great warmup as the Tritons head to Palm Desert this President's Day weekend and soon after start their regular season.