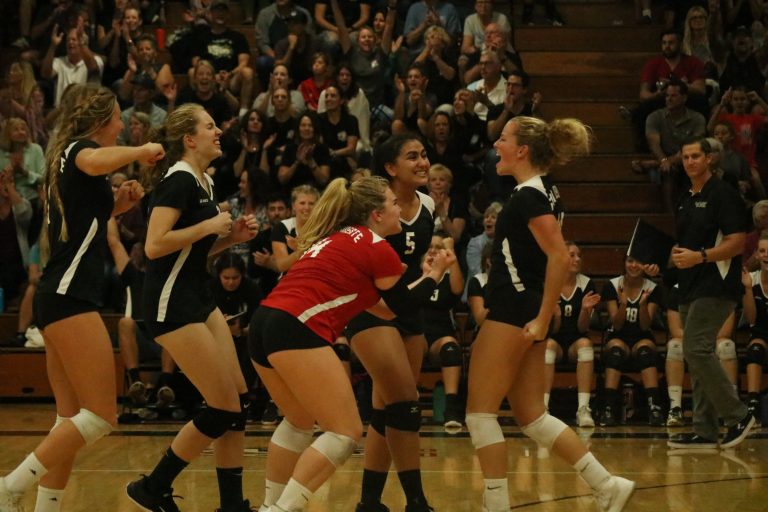 By: Julia Wilson | Sports Editor
October 24, 2018
After losing twice to the powerful Dana Hills girls' volleyball squad, the San Clemente tritons decided that they would break the streak and for the first time in three years, take down the Dolphins.
The Tritons started their preparation for the match days before, in practice, where they pinpointed their biggest weaknesses to work on so they could be extremely confident for their match. Junior middle blocker Sophia Mains said, "We worked on how to block their two main outside hitters different swings, and it definitely helped the opposites know where they needed to be which gave out defense a better chance of returning the ball, which translated to our many successes during the game."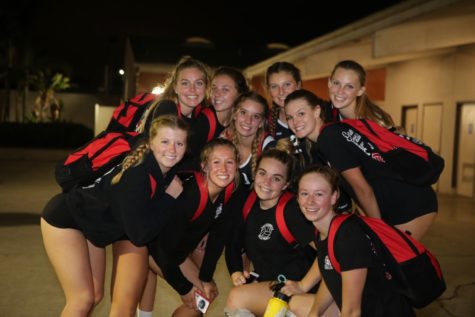 Senior outside hitter Kirra Schulz opened the match with a bang getting the first kill, assisted by senior setter Malia Yim, that set the tone for the match. Schulz said that "The entire game we just had more energy and fire than they did, and it was so much fun to play in that environment."
After extremely intense rallies lasting up to 45 seconds, the first game lasted 40 minutes and ended with a huge success for the tritons taking Dana 30-28. The next two games, the tritons continued to dominate and feed off the energy of their successes and the intensity that the loud crowd brought to the match. After the final score of 25-15, the tritons were tremendously proud and stunned from their victory. Junior middle blocker Ella Gardiner said "It still seems unreal, we've been working so hard and it is amazing to see it pay off". Gardiner was a huge help to the team, getting 9 kills and 3 blocks, as well as opposite Abby Stewart scoring a team-high of 16 kills from the right side. Also, with junior setter Chanel Sud and junior outside hitter Lexi Gruszczynski's vital serving runs, the team seemed unstoppable.
The team will be taking on Trabuco Hills High School at Trabuco this Saturday, October 27, 2018, for the Semi-final match of CIF. Come on out to support your tritons as they compete for the CIF title!