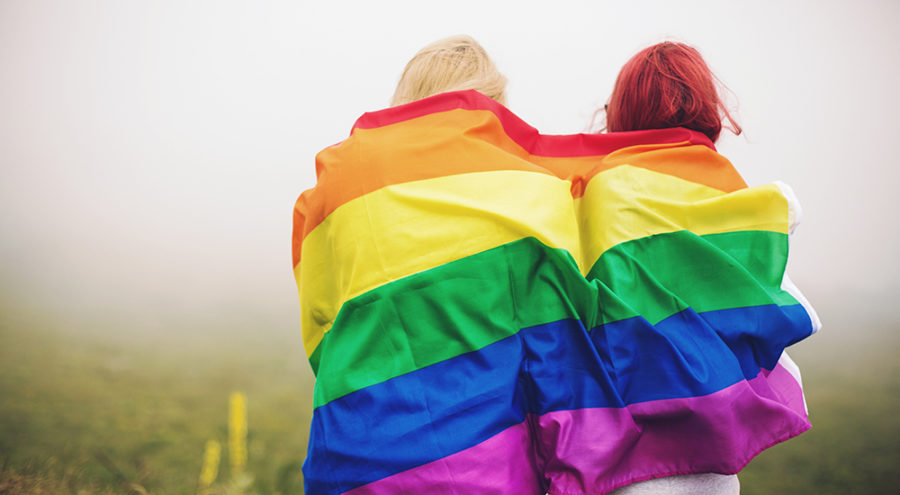 By: Lang Csira | Writer
April 10, 2019
LGBT community members are reportedly four times more likely to commit suicide than heterosexual piers. Four times more likely to take their own life.
What is causing this?
Teenagers can be brutal with comments which can be life-altering when interacting with people who are different, people they do not understand. A lack of understanding stems from a lack of coverage on the LGBT community. People who identify as a part of the LGBT community must not stand alone when spreading knowledge and acceptance of their community, as men should stand with women to achieve equal rights, as all races, minor or major, should stand together against discrimination. 
Sophomore Anika Hepman, a member of the Straight And Gay Alliance (SAGA) club, agreed to speak about outstanding issues for the LGBT community at San Clemente.
"We are very isolated from other cities in Orange County," Hepman said. "I feel this school does not do nearly enough coverage of these themes as they should."
LGBT centers offer answers and sanctuary to people who identify with the LGBT community and are questioning; they are vital for maintaining a sound state of mind and an education to the LGBT community. Mr. Dewald, the advisor of SAGA at San Clemente High School says he witnesses "microaggressions" everyday towards gay students and even teachers.
Not all discrimination is minor, however. "I have had students call me faggot in class before," Mr. Dewald said.  Sophomore Al Meyers, another member of the SAGA club, said "Just because we are a part of a marginalized group does not mean that we deserve any less respect."
Microaggressions add up, and direct insults or discrimination cause the LGBT community to be 2.5 times more likely to cause self harm and more than twice as likely to abuse drugs and alcohol. only 37% of the LGBT community says they are happy, compared to the 67% of non LGBT community that says they are happy; however, 80% of the LGBT community believe they will be happy if they move out of their town or spread awareness and acceptance. *
"We celebrate all of our students," SCHS principal Mr. Carter. "We celebrate the differences we have so that kids are accepting. Our goal is to spread awareness so that we can build acceptance."
People educated about the LGBT community agree that general education on the matter can solve many problems for the community.
"If you do not understand something, you can be less likely to accept it," Meyers said.
Anika Hepman understands that no one wants information jammed down their throats during Lavender Week. "We don't want to push it on people aggressively, we just want to give them a soft exposition to what the LGBT community entitles."
Profe has found himself at the head of our LGBT community at San Clemente, and although he understands the importance of being in that position, he recognizes the difficulty of it.
"When you're more out there, people do come to me to ask questions," Mr. Dewald said "I'm the unofficial spokesperson, but not by choice. To not get offended by the way the message is delivered, but to understand the message. The fact that someone is coming up to me and asking me means that they A. have enough trust in me, they think that I know the answer, and they are going to listen to my response. There have been some really cringey questions. When I was younger and angrier, I used to get more offended. But this person could not have tried to engage me, not tried to learn more."
Perhaps Profe's persistence is making progress.
Every day, we take steps, big or small, to further acceptance of the LGBT community. "This is the first time we've been able to get Lavender Week back on the calendar," Principal Carter said.
Acceptance of the community is growing, with school education and awareness like Lavender Week provided, although we still fail to realize the importance of our words and how hurtful they can be. Words of kindness, though, can help to improve the lives and well-being of LGBT community members. With the same persistence and bravery demonstrated by Mr. Dewald and the students quoted, we could eliminate discrimination causing depression, substance abuse, pain, and death. 
*http://www.mentalhealthamerica.net/bullying-and-gay-youth