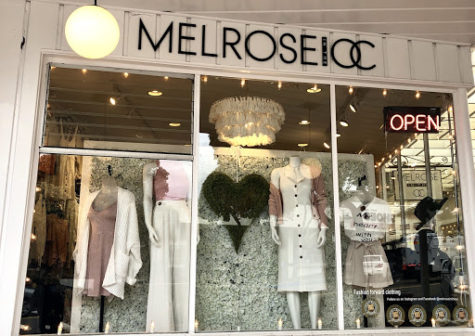 By: Nina Kanani | Writer
February 15, 2019
Located on Del Mar Street, Melrose in the OC began as a small boutique and has now transformed into two separate stores on Del Mar: Melrose in the OC and Melrose Lifestyle. The boutique offers a variety of clothes and jewelry, including anything from casual t-shirts to nice dresses. The lifestyle store includes jewelry and home decor. The boutique has been one of Del Mar's most popular due to the low prices and up to date styles. 
"Melrose has always been one of my favorite places to shop at," San Clemente High School senior Isabel Grigg said. "I've shopped there since Middle School and I have never gotten sick of it."
Not only are people fans of their clothing, everyone talks about their amazing customer service.
"Everytime I go to Melrose the employees are super nice and helpful and always pick out outfits for me to try on," senior Sofie Sarpa said.
Address: 144 Avenida Del Mar Unit A San Clemente Ca, 92672
Hours: 10 AM- 8 PM