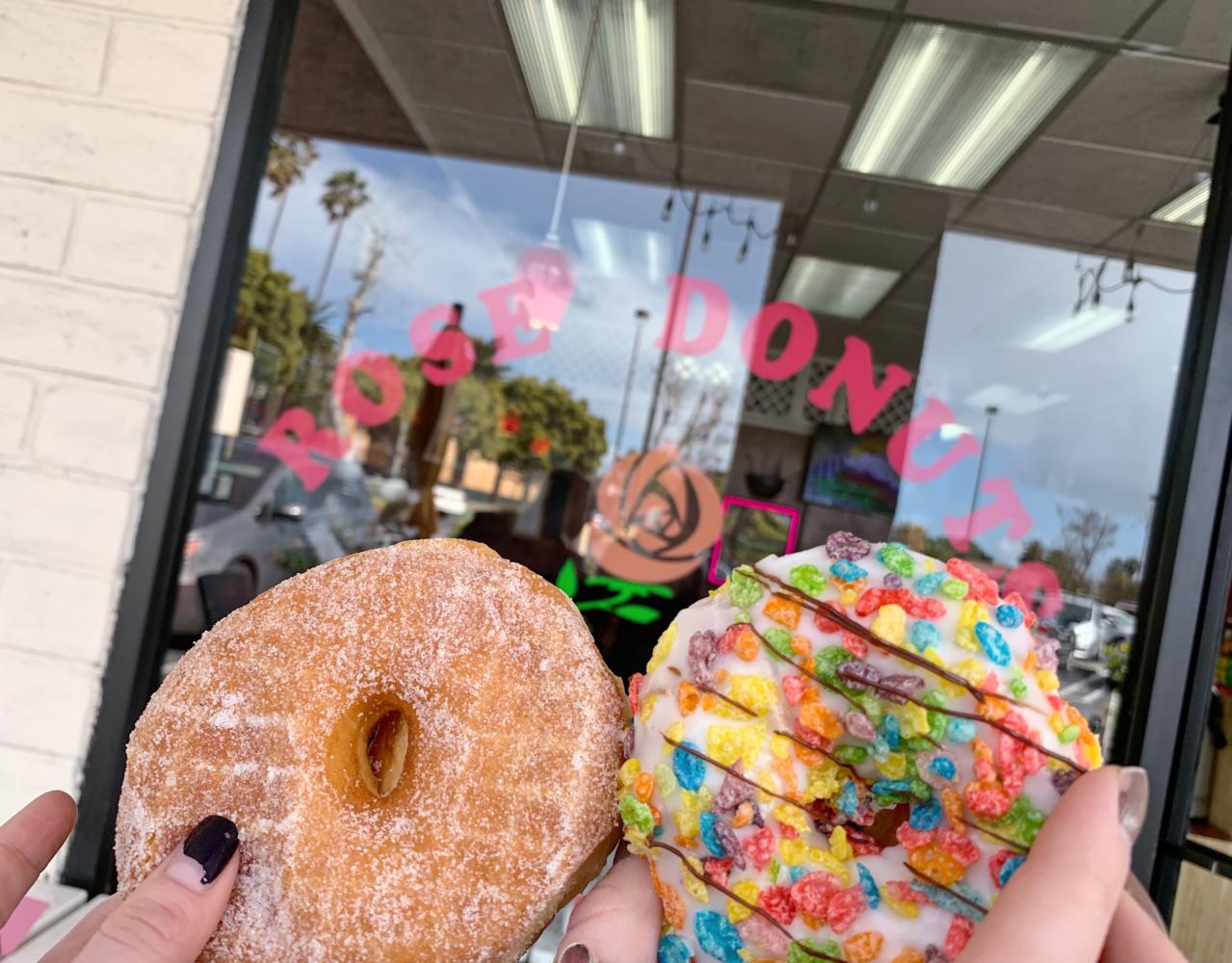 By: Francesca Best | Writer
February 21, 2019
Rose's Donuts and Cafe is the perfect spot for breakfast, lunch, and dinner! Open from 4 am to midnight, its even the perfect place for a late night snack.
"I love going there with friends, especially after a night out. My favorite menu item is their fries," said senior Conner White.
It's no wonder it was voted Best of SC!
Rose's has a wide variety of items on their menu, including breakfast burritos, burgers, sandwiches, and of course, donuts. Not only does Rose's offer good food and a vibrant atmosphere, it's also affordable. If you want to check out their menu for yourself, click here.
Established in 1984, Rose's has been the perfect neighborhood cafe for over 35 years! If you don't want to wait in line, you can skip it by placing a phone order to the number (949)493-9200.
Not only do they have great food, but "the workers there are always so nice and sweet, even if its at 4 am" said junior Alex Ruiz.
624 Camino De Los Mares, San Clemente, CA 92673; 4 am to midnight daily.