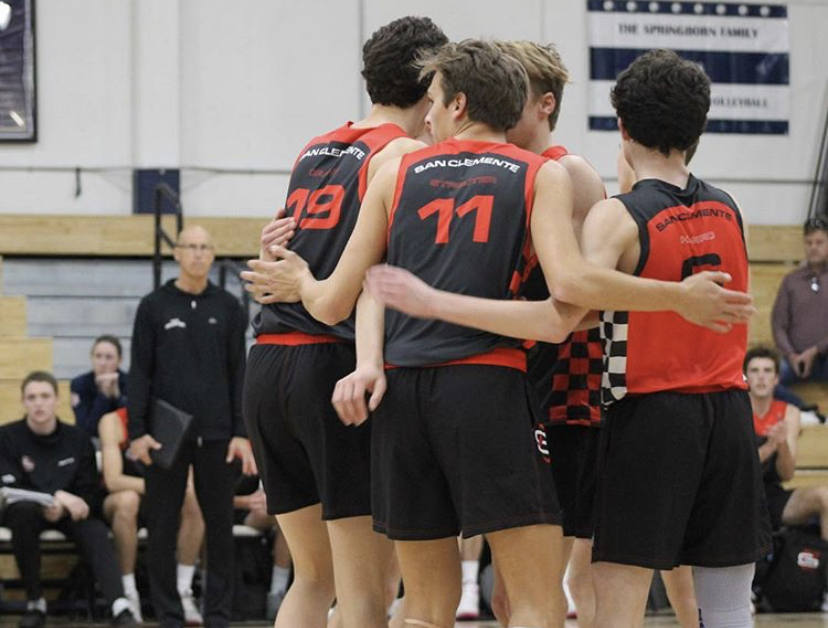 By: Hanna Farnsworth | Writer
April 26, 2019
On April 18, 2019, San Clemente's Boys' Volleyball team had a deal-breaker of a game. They had to battle it out against Tesoro's team for the title of South Coast League champions. Having already lost to Tesoro previously in the season, the team was fired up to have a second chance at victory.
Senior and two-time varsity player Owen Hamro said, "We did not win league last year and that motivated us to work harder this season."
When the Tritons played Tesoro the first time, it was a close match that came down to the final fifth game. Unfortunately San Clemente was unable to close the game out but still had a chance to win league.
April 18th was the final decider if San Clemente or Tesoro would take home the league championship title. When Hamro was asked if already losing to the Titans made the team nervous for round two, Hamro exclaimed, "No we are a better team and barely lost in five the first time we played them."
Well, the team proved they were better, sweeping Tesoro in just three games to take the match and title home.
Hamro, number six and the starting libero, was asked how the team prepared for the big game and said, "We had a team meeting the night before the game and watched film while we ate together."
Now that the boys have became league champs, the question now becomes what happens after league?
"Goldstone, our head coach, throws the team a party if we win league so that motivated us," Hamro said. "And since we won league, we get to go to CIF with a higher seeding for our area," Hamro said.
With CIF starting soon, be sure to come out to the main gym and support the boys as they push their way through a tough road ahead!