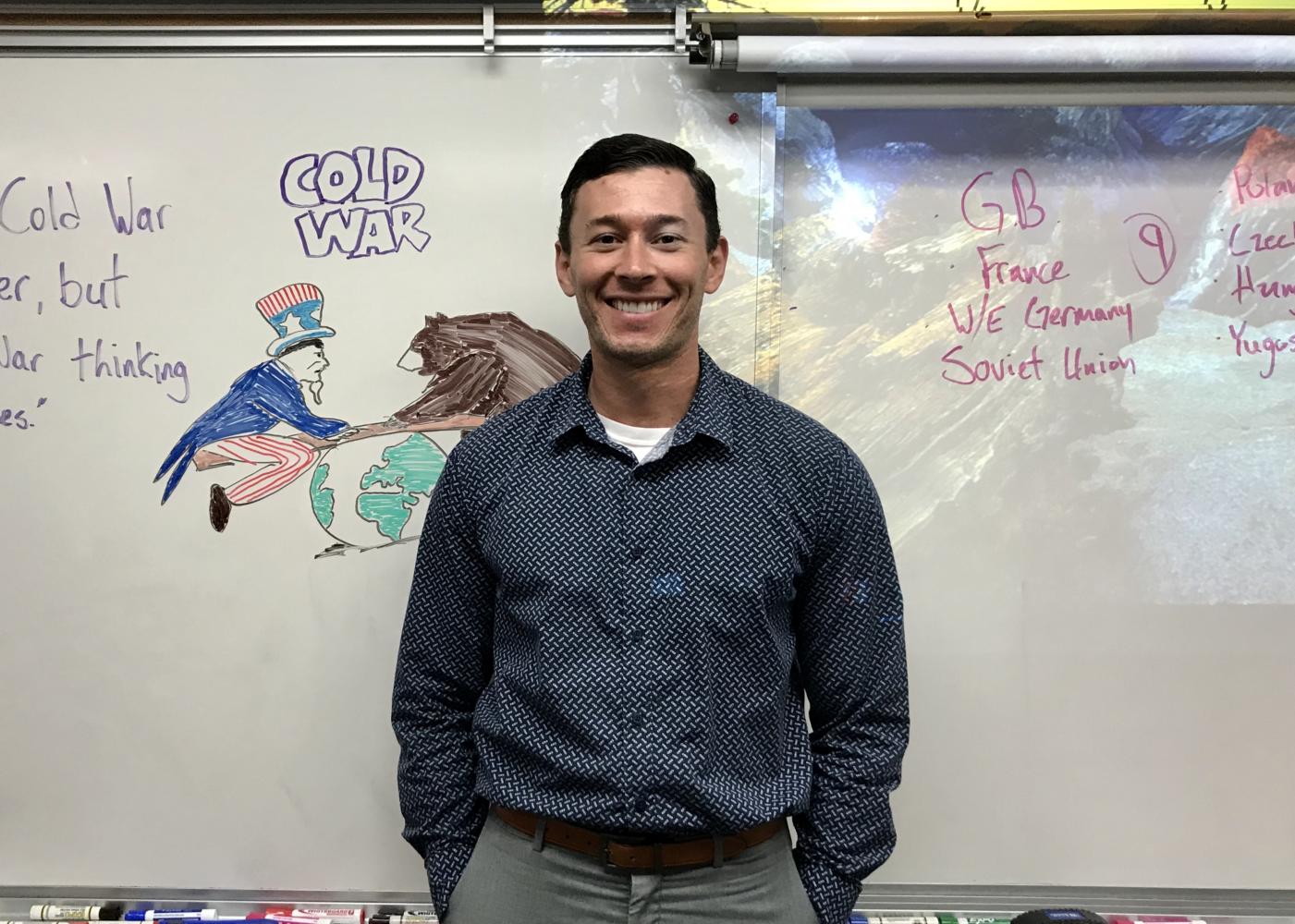 By: Lexi Kortman | Writer
April 30, 2019
Mr. Salgado is in his first year of teaching at San Clemente High School, but he has been student teaching here since 2016. Despite only being here for a short time, Mr. Salgado's charismatic teaching style is compelling and motivating to his government and world history students. I touched base with Mr. Salgado to ask him about his time at SCHS so far, his teaching methods, and his classroom philosophies.
How was your experience in your first year teaching at SCHS?
It's been great! Everything in my first year was amazing. I have amazing students and it's been a lot of fun going to different events.
What is your favorite thing about teaching, and what's your least favorite?
My favorite thing is helping students with things – whether that be with their grades, in another class, or an activity on or off campus. My least favorite thing? Hmm. Reading DBQ's. They get repetitive sometimes.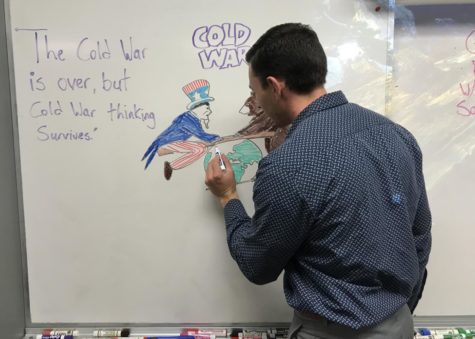 Where did you go to college and what did you study?
I went to Cal State Fullerton and I studied Political Science.
Why do you believe it's important to teach history in school?
I think it's important to teach history because the world didn't just start when you were born; there's a lot of background to your life, and lots of interesting stories and background behind your life – coupled with the fact that we don't want certain events to repeat themselves, and we would like humanity to progress. Learning from past mistakes, to prevent the future from repeating that past, is very important. Plus, not sounding like an idiot and being interesting at a party is important as well.
If you could give advice to all students, what would it be?
"To give anything less than your best is to sacrifice the gift" – it's that quote right there above the door.
We can be sure that Mr. Salgado will continue to have success at SCHS for years to come!