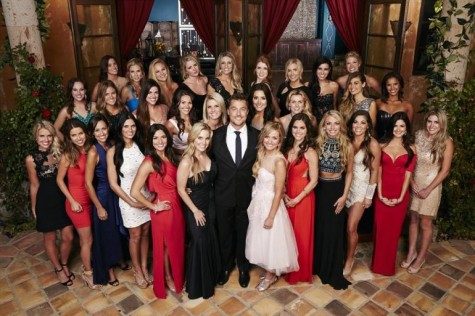 By Madi Hawksley | Student Life / Opinion Editor
January 16, 2015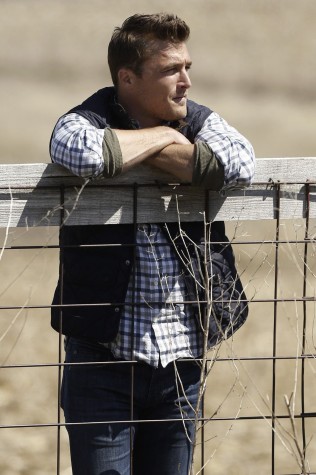 The popular show the Bachelor is going in to their 19th season. This season features thirty female contestants competing for one bachelor. Chris Soules, a farmer from Iowa, was originally on the bachelorette himself, hoping to win the heart of Andi Drofman. When he emotionally confessed his love for Drofman she told him he was not the one and he went home heartbroken. One short year later, he became the bachelor and arguably one of the more popular bachelors from the last few years. Usually there are about twenty-five girls but this time, there is thirty. Girls from all over the country, ranging from the ages 21-33, are competing to win over Chris's heart and become the new Mrs. Soules.
Here is your cheat sheet to all of this season's contestants:
Alissa Giambrone (24): a flight attendant from New Jersey who arrived to the house with an airplane seatbelt and put it around Chris as if he was a passenger of the plane.
Amanda Goerlitz (24): a ballet teacher from Illinois who told the producer of the show she was still single because she was "crazy", not to mention she had crazy eyes that practically bugged out of her head.
Amber James (29): a bartender from Illinois who brought her teddy bear for comfort.
Ashley Iaconetti (26): a nanny/freelance journalist from New Jersey.
Ashley Salter (24): a hairstylist from Georgia who found a lucky penny and stuffed it in Chris's shoe. Everyone in the house soon learns how crazy this girl really is.
Becca Tilley (26): a chiropractic assistant from Louisiana who had an instant connection with Chris.
Bo Stanley (25): a puls size model from California.
Britt Nilsson (27): a waitress from California who was the first to meet Chris and make the strongest first impression rose with her log hugs.
Briteny Fetkin (26): a WWE Diva-in-Training from Florida who arrived holding a sign that read #soulmates.
Carly Waddell (29): a cruise ship singer from Texas who showed up in a pink princess dress carrying a karaoke machine as she sang an original song.
Jade Roper (28): a cosmetics developer from Nebraska.
Jillian Anderson (25): a news producer from Ohio who is extremely strong and says she is not afraid of kicking some butt.
Juelia Kinney (30): an esthetician from Oregon.
Kaitlyn Bristowe (29): a dance instructor from British Colombia who was the winner of the most awkward moment that night made a terrible joke about Chris plowing her field then tried to teach him how to dance.
Kelsey Poe (28): a guidance counselor from Michigan who was a widow for about 16 months and decided she was ready to find her new soul mate.
Kara Wilson (25): a high school soccer coach from Kentucky who told Chris they would have the cutest babies.
Mackenzie (21): a dental assistant from Washington who told Chris that she already has a special man in her life, her son.
Megan (24): a make-up artist from Tennessee had her make-up done perfectly.
Nikki Delventha (26): a former NFL cheerleader from New York who told Chris about her recent trip to Peru.
Samantha Steffen (27): a fashion designer from Indiana.
Tracy Darakis (29): a fourth grade teacher from Florida who brought letters from her fourth graders to Chris.
Trina Scherenberg (33): a special education teacher from California (she is actually from San Clemente!) yelled "Hello Farmer" as she exited the limo to meet her bachelor.
Whitney Bischoff (29): a fertility nurse from Illinois who already talked about wanting kids! She told Chris that their jobs were almost the same, while she made human babies, he made pig babies.
Jordan Branch (24): a student from Colorado who brought her and Chris two bottles of whiskey.
Kimberly Scherbach (28): a yoga instructor from New York.
Tandra Steiner (30): an executive assistant from New Jersey who rode up on a motorcycle instead of riding in the limo like the other girls.
Tara Eddings (26): a sport-fishing enthusiast from Washington who showed up in cowboy boots and shorts to meet Chris then went inside to change into a dress and meet him again. Tara also ended up drinking her nerves away and ended up drunk by the final rose ceremony.
Michelle (25): a wedding cake decorator from Utah.
Nicole (31): a real estate agent from Arizona who arrived with a pig nose strapped around her nose.
Reegan Cornwell (28): a cadaver tissue saleswoman from California who arrived with a cooler that held a fake heart that sure looked like a real one however she never did say what it really was.
Chris has a lot on his hands this season. Let's hope it doesn't get to his head like it did to Juan Pablo. Thirteen of the girls have already gone home leaving Chris with seventeen girls left to fall in love with. Who will receive the last rose and become the new Mrs.Chris Soules? Leave a comment below of who you think will win!