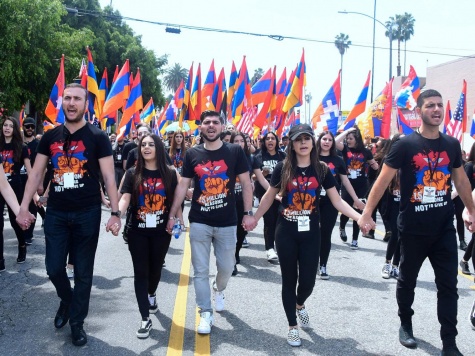 By: Sosie Casteel | Writer
November 7, 2019
After 104 years of protest, the republic of Armenia and the Armenian diaspora, communities of Armenians outside Armenia, scored a major victory in securing recognition of the 1915 Armenian Genocide from the House of Representatives on Tuesday, October 29. In an overwhelming vote of 405 – 11, the House agreed to publicly acknowledge the planned killing of 1.5 million Armenians by consequence of a wave of "bipartisan furor" in modern-day Turkey (the source of the killings). 
Although Turkey denies the genocide to this day, over two dozen countries and 49 states have recognized it before the House. Turkey discourages the use of the word genocide to describe the events of 1915, and the word is illegal in the Turkish capital of Istanbul. San Clemente High School junior and half-Armenian Max Morville said, "My hope for Armenia's next victory is to hopefully have Turkey recognize that the Armenian Genocide was in fact a real thing." This hope is shared amongst the Armenian community as Turkey claims the alleged death tolls to be merely a part of World War I. 
Not only were Armenian men, women, and children slaughtered in the declining Ottoman Turkish empire, they were also sexually assaulted, starved, and forced out through a treacherous mountain pass and across the Syrian desert with minimal chance of survival. The systematic killing at the hands of Turkish soldiers and police decimated the Armenian population in Turkey and devastated the country itself. 
Following recent Turkish attacks on America's Syrian allies, support for a resolution grew in both parties, particularly from the Democratic representatives. United States Speaker of the House of Representatives Nancy Pelosi executed a moving speech during which she said, "If we ignore history, then we are destined to witness the mistakes of the past be repeated." A Democrat from California Adam Schiff made the argument that although he had been fighting in support of the resolution for 19 years, his Armenian friends had been fighting for 104.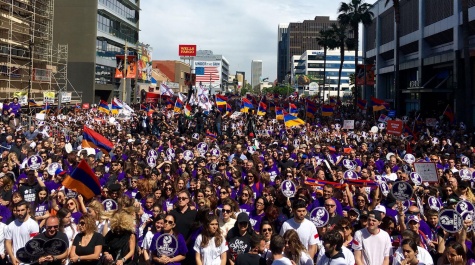 Formerly afraid of offending Turkey by passing the resolution, the House recently announced they will take no part in the denial of the Armenian Genocide or any other genocide. 
The Armenian diaspora holds annual meetings, marches, and protests in attempt to gain assistance from other regions as well as sever relationships between Turkey and its allies. Members of the Armenian-American community hope the recognition from the House will be a catalyst for the Senate and Donald Trump to follow suit.
SCHS junior Sophie Matossian said, "The recognition in the House tells me that kids in the future will see in their textbooks the truth about the travesty. My great grandfather's bravery and the many family members he lost will not be forgotten and will go down in history." Sophie's great grandfather escaped persecution for his Christianity while he was living in Turkey. Despite the absence of recognition from other institutions of power, the Armenian diaspora gained hope for a better future for their country.