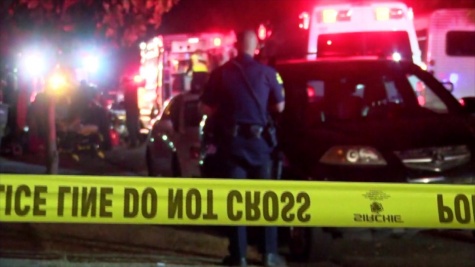 By: Sosie Casteel | Writer
November 22, 2019
At a family football game gathering in the Hmong community of Fresno, two suspects opened fire on a group of men, killing four and wounding six on Sunday, November 17. The culprits unlocked a side gate and shot at the men in the backyard while most of the women and children were indoors. The oldest man affected from the attack was 40 years old and the youngest, a 23-year-old performer, lost his life to the tragedy. Witnesses report only glimpsing flashes of light from gunfire during the chaos. 
The family gathering had been peaceful and calm until the moment the suspects entered armed with loaded pistols.
Although those responsible for the shooting have yet to be persecuted, the police believe the attack was planned and may have been linked to Asian gang violence. None of the men, however, participate in any gangs. Investigators reported that some of the men who attended the party may have been involved in a "disturbance" at some point that week.
"It sucks, they should have people armed and ready to take down the shooter," SCHS junior Dylan Mihele said.
All men affected were members of the Hmong community of Fresno and emigrated from a country at war only to become victims of a mass shooting in their own backyard. Several children enjoyed the party inside the home and narrowly escaped gunfire. This tragedy helps raise the question of the validity of gun policies in the U.S.
Two other tragic shootings occurred in California within a few days of the Hmong attack. A school shooting north of Los Angeles left three students dead including a 14-year-old girl and two 16-year-old boys, one of them having been the shooter. Additionally, a man in his 20's lost his life to gun violence in Fresno on the same day of the Hmong attack. Investigators are looking into whether the Fresno attacks are connected or coincidental, however both speak volumes to the government's dysfunctional gun policies.
In order to better ensure students' safety at San Clemente High School, the faculty will have them use the Say Something Anonymous Reporting System. The system includes an app and a website where students can report hints about possible school shooting or other students in need. 
"It is really terrifying though because whenever you hear people talk about a school shooting they had witnessed first hand they always say something like 'I know stuff like this happens but I never thought it could happen to us,'" San Clemente High School sophomore Robert Schumacher said.
Schumacher admits that going to school is a little bit unnerving but he is glad "that the school is taking the little action they can."