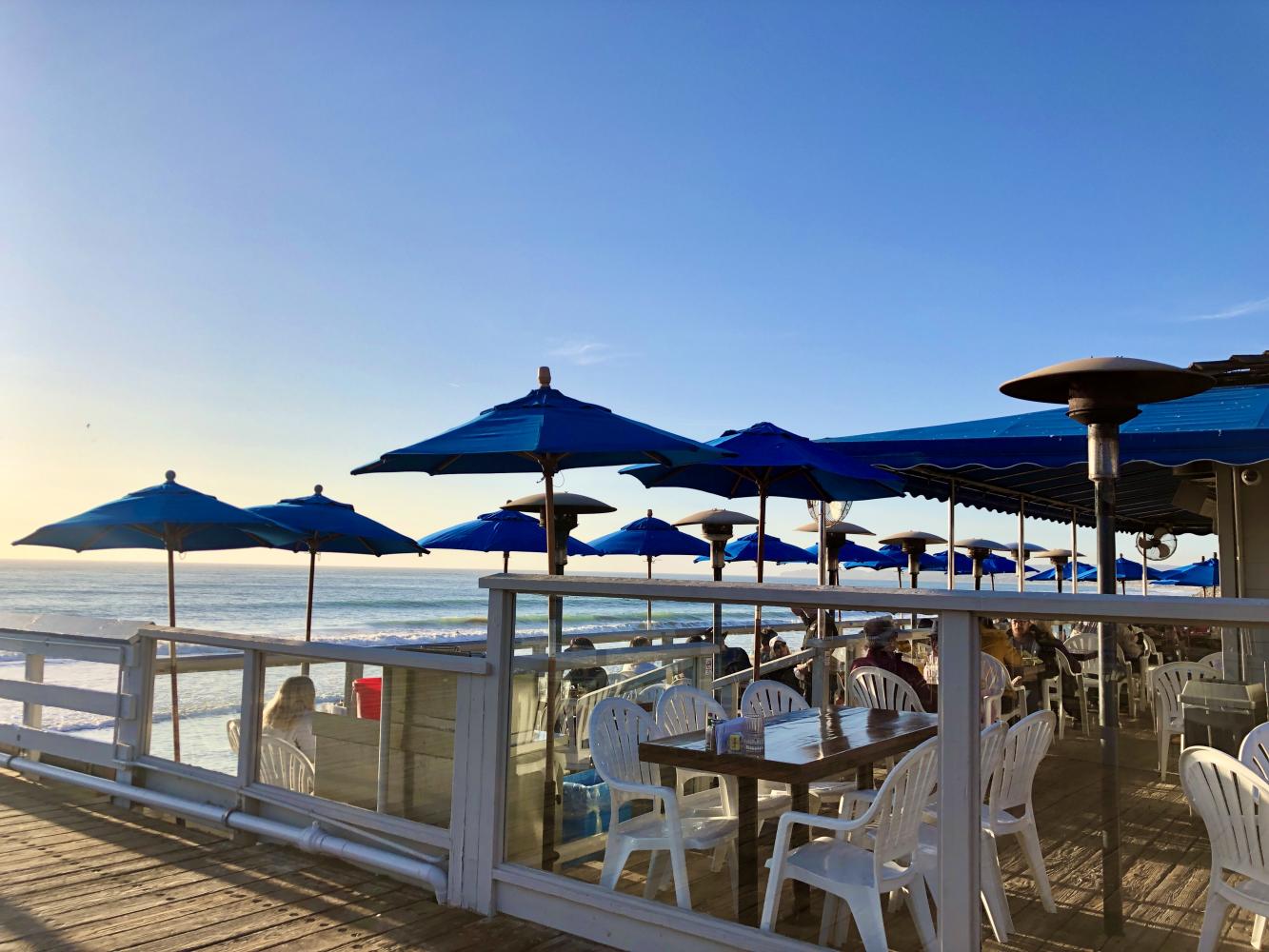 By: Abigail Calandra| Head Editor
January 30, 2019
Located at the base of the renowned San Clemente Pier, Fisherman's Restaurant and Bar is receiving the Triton Times' award for best outdoor dining. With the restaurant side on the left of the pier and the bar on the right, each side provides views of San Clemente's astounding beaches. As a bonus from the restaurant you can even see some of San Clemente's local groms tearing up the surf.
"Fisherman's is the only restaurant in San Clemente that lets you not only have a great meal, but watch surfers from your seat," San Clemente High School senior Ashley Stafford said. "With the ocean breeze or the heaters at night, it's always a comfortable environment that is beautiful and fun no matter what time of day it is. There is truly a reason why it's always so busy." 
With a beautiful sunset and the sound of crashing waves Fisherman's allows both San Clemente residents and tourists to enjoy a nice meal without leaving the beach. Because of its central location, it's a perfect spot to enjoy summer evenings.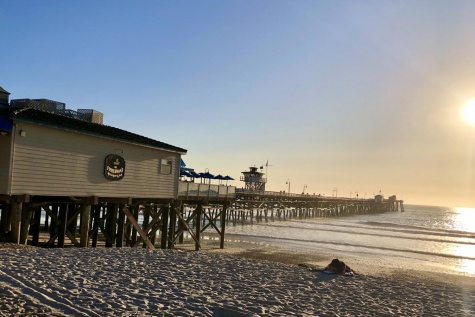 "You get a front row view of an amazing sunset while eating great food," SCHS senior Rory Chambers said. "Having the amazing view adds to the experience of eating at Fisherman's." 
Many San Clemente High School students love Fisherman's because of its accessibility and sweet treats to enjoy while watching the sunset. 
"The fact that they have unlimited Shirley Temple refills and mud pie," SCHS senior Ally Brocomonte said. "What more needs to be said about such an amazing restaurant with yummy food and fantastic desserts. I go there just for the Shirley Temples, seriously." 
Fisherman's is located at 611 Avenida Victoria, San Clemente CA 92672, open from 8:00 a.m. to 9:00 p.m. Sunday- Thursday and 8:00 a.m. to 9:30 p.m. Friday and Saturday.