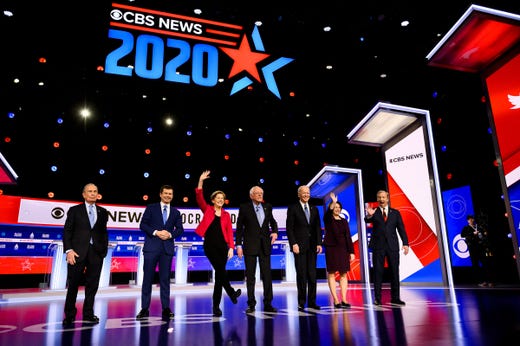 By: Sosie Casteel | Writer
February 28, 2020
Named a "disgrace" by Michigan Democratic Representative Debbie Dingell, the fiery Democratic debate on Tuesday in South Carolina involved more destructive speaking than about the issues presented in the actual debate. The seven Democratic candidates were accused of "stirring the pot" as they talked over each other and fought over topics irrelevant to the issues of the debate. 
Dingell points out that although the 2020 candidates are strong contenders, none of them will get very far tearing each other down at each debate. Senator Elizabeth Warren attacked Mike Bloomberg for his alleged mistreatment of women in his company and for doing business in China. She also accused Bernie Sanders of being ineffective, and later Sanders' rejection of the Brady gun-control bill was used against him by Joe Biden. 
"It was really confusing, and I couldn't tell who was doing good and who was doing bad" San Clemente High School sophomore Maddex Holmes-Shelby said.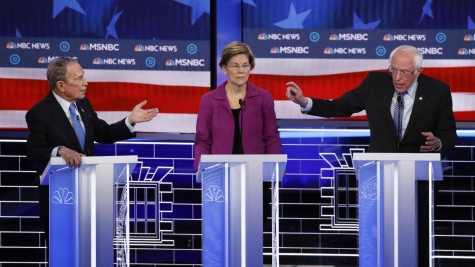 In South Carolina the majority of the electorate is black, therefore the lack of questions concerning racial inequality was a surprise. First, Joe Biden was asked about his loss of votes in the African American community. Black voters believe that both the question and Biden's answer were wasted time that could be spent talking about how Biden would  be a desirable president for the black community.
According to a poll on Wednesday, more voters are nervous about the Democratic election than optimistic. Last week's debate in Nevada proved to be just a preview of the fighting and biting words that would fly among the Democratic candidates.
"My mom was super excited about how many Democrats were running, but now she's worried about the election." SCHS sophomore Christian Barkema said.
Currently, Bernie Sanders is being named the most impressive candidate, raising the eyebrows of those who oppose his Democratic Socialist campaign. The polls also reflect that the lack of actual debate on Tuesday "irked" some voters as did it irk high school students.
In a poll of 11 high school students, the majority disliked the topics of the debate and believed that the candidates danced around racial issues. A few also noted that the moderators never brought up climate change issues. All students report becoming agitated at the lack of 'fact check' by the moderators leaving voters confused about who they should believe. 
Tuesday's event continues to receive negative feedback from all kinds of voters, it is unclear what the results will be at the upcoming primary.