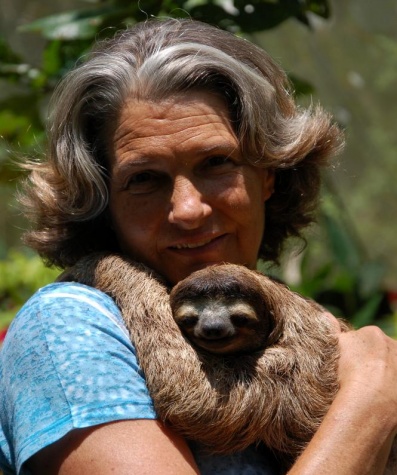 By Maxine Davey | Editor in Chief & Gabriel Rosselle | Print Editor in Chief
September 8, 2020
After 26 years of passion and dedication, Mrs. Lisa Kerr's extraordinary career at San Clemente High School has come to an end. It is impossible to measure the impact of a woman who drew out the best in every student she encountered and cultivated the growth of scientific minds.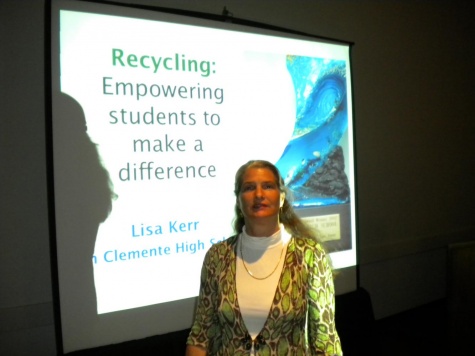 When Mrs. Kerr first arrived in San Clemente, she resolved to transform its "environmentally ignorant" culture by founding SCHS's renowned AP Environmental Science program. By organizing campus clean ups, initiating school-wide recycling, and conducting water quality tests at San Clemente beaches, Mrs. Kerr mentored generations of forward-thinking, resourceful problem-solvers.

"Her passion for teaching, traveling, and for the environment is truly inspiring and infectious," senior Alika Ting said. Mrs. Kerr was Ting's teacher as a freshman in Honors Biology and as a junior in AP Environmental. "I couldn't have asked for a better teacher to guide me through these past three years."
Mrs. Kerr's profound impact on her students has led many to pursue environmental science in college and beyond, and some have even become teachers in the field. Mrs. Kerr's love for preserving wildlife and the planet's natural systems shone through in every lecture—and it is this love which inspired countless students to follow in her footsteps.
"I feel very fortunate to teach my passion and very lucky to…have students embracing it," Mrs. Kerr said. "I feel like I've done something to help the planet. I feel like I've educated young minds and opened their eyes to what's going on."
Mrs. Kerr always addressed her students with refreshing candor, never shying away from the harsh realities that many teachers purposefully avoid. She validated her students by treating them like adults and setting expectations high.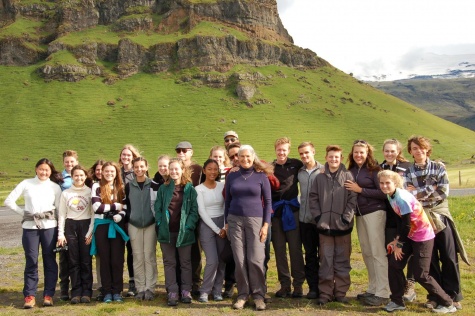 "However distressing it was to hear the direness of our future, Mrs. Kerr's lessons were empowering because they embraced the idea that we can and must create solutions for the problems that we have made," Ting said.
SCHS loves and will miss Mrs. Kerr, and the feeling is mutual. When asked what she will miss most about San Clemente, Mrs. Kerr didn't hesitate to reply.
"My students," she said. "I care very deeply about them, not just about their learning but also who they are." 
Mrs. Kerr makes a point of supporting every facet of her students' identities, not just their intellectual capabilities.
"I tend to be a more abstract, creative thinker," senior Zachary "Zack" Mallgrave said. "Instead of shutting that side of me down, Mrs. Kerr embraced it."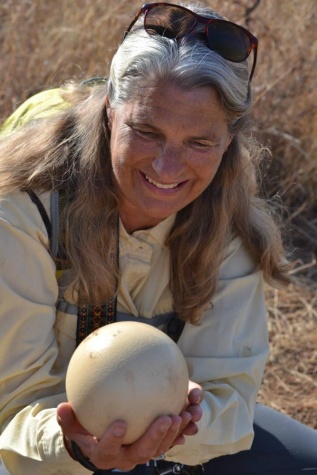 Mrs. Kerr is leaving big shoes to fill, and her son, Bradley Kerr, is more than fit for the task. Confident and tech-savvy, Mr. Kerr is tackling online learning and ensuring that his students receive the environmental education they deserve. He describes his personality as "ingrained" with environmental activism due to Mrs. Kerr's influence, and plans to continue to expand the program and push boundaries.
"The content, methods of thinking, and preparation for life beyond high school that occurs in this class is too important to be restricted to 'those students,'" Mr. Kerr said. "The more I can provide support for and encourage traditionally underrepresented demographics in this course, the better."
Ultimately, Mrs. Kerr's legacy comes down to passion: for her students, for the environment, and for the community she built around her work. Within the next two weeks, she will be settled into her new home in the green city of Corvallis, Oregon, where she can integrate herself among those who share her vision for a sustainable future.
The Triton Times wishes Mrs. Kerr the best in her future adventures. We will miss her and will always take her (and Gandhi's) advice to heart: 
"Be the change you want to see."