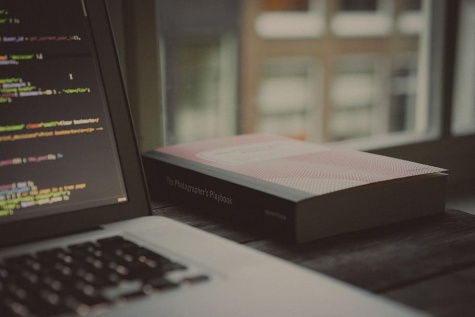 By: Sosie Casteel | Writer
September 19
It's no secret that summer 2020 was the epitome of "bummer summer." The Capistrano Unified School District dismissed their students on March 13 to finish the school semester online. In the process of keeping themselves and one another safe, students had to miss out on many different valuable opportunities and experiences. 
Seniors missed out on senior prom and most senior activities scheduled for the end of the year. Sports seasons were canceled, vacations were ruined, and plans with friends thwarted.
For rising sophomores and juniors, COVID-19 interrupted plans to expand their college resumes. Many internships and leadership programs were canceled due to both the lack of funding and the inability to make the programs socially distanced. Trapped in a Groundhog's-day-like schedule in their own homes, teens are struggling more than ever to add to their extracurriculars for their college applications. 
Fortunately, San Clemente still has plenty of opportunities to offer. "You can get or maintain a job, continue or join a sport, and pick up extra classes or choose honors classes. Maybe even take a Saddleback course if possible," SCHS senior Tommy McCulloch said. Saddleback offers online courses so students can make room for the classes they want on their schedule. 
Getting involved in a club can also enhance a college resume, even during quarantine. Clubs such as COA, Wellness and Prevention, Laura's House and several others are still active over Zoom calls and socially distanced events. 
National Honor Society emails have gone out to students as well. If a student has an unweighted GPA of 3.5 or higher and plays an active role in their community, National Honor Society is a great way to show initiative and leadership skills. "We are super excited for the incoming NHS class and can't wait to see all the talent these applicants have," said NHS vice president Trent Stacy. 
Time indoors also presents us with the perfect opportunity to learn a new skill or adopt a new hobby. Writing short stories, practicing artistic abilities, or coming up with personal projects are great ways to add to a creativity portfolio for college. "Take advantage of volunteer opportunities, and learn a new skill or hobby. That's what I'm doing," SCHS junior Robert Schumacher said. 
Many new volunteer opportunities have come up as a result of COVID-19. Senior citizens and people with other underlying health problems are more vulnerable to the epidemic, and students can help them by running errands for them or even starting a pen pal service with them to keep them company. 
Getting involved in domestic abuse foundations such as Joyful Heart can help raise awareness for those stuck in a dangerous home. Joining community service leagues such as the Assisteens is a great way to get involved. Although highly inconvenient in most ways, the epidemic also presents students with new opportunities to enhance their college applications.