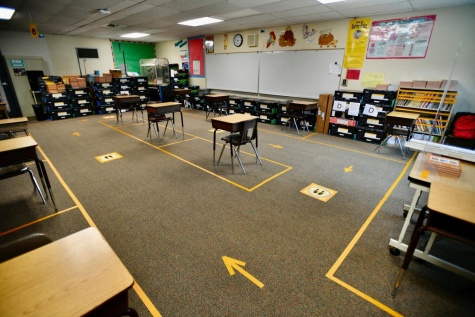 Jill Greene | Head Editor
February 21, 2021
Last Friday, the Center of Disease Control (CDC) released new guidelines regarding fully reopening schools. The "operational strategy," as the CDC calls it, serves to compliment already preexisting guidelines for how students and staff can protect themselves as well as guidelines to reopen schools as provided by the US Department of Education.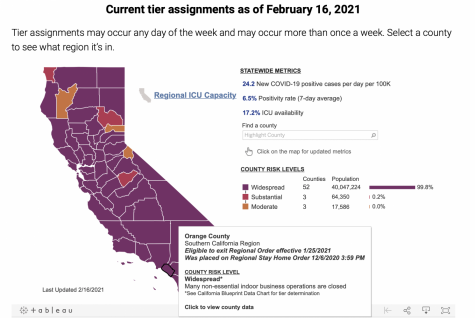 Based on evidence available at the time, the CDC suggests that transmission within schools corresponds to transmission within communities. As such, to reduce transmission within schools, individuals must reduce transmission in a community, reiterating the importance of wearing masks, distancing, washing hands, self-isolating, and avoiding crowds. For perspective, Orange County itself is currently considered to have wide-spread transmission.
The document places special emphasis on opening schools ASAP and closing them to be the last resort, should all other community mitigation strategies fail. To successfully reopen, the CDC recommends that all schools have mitigation strategies in place, such as mandatory masks for staff and students, regardless of community transmission level, as well as physically distancing, which the suggested solution being "cohorting," or staying with a singular group throughout the whole school day. In addition, the CDC suggests that testing sites at school could be a useful strategy in slowing secondary spread. Due to the nature of their jobs and the amount of people they're exposed to in one day, the CDC recommended that teachers and other staff should be prioritized for testing over students.
"I'd love for SCHS to open back up," senior Chloe Green said, "but knowing that students are still acting irresponsibly during a pandemic, it's dangerous to let us open up again and have 3,000 students congregate while hospitals are overfilled and the population isn't vaccinated enough to reach herd immunity yet."
As well as mitigation strategies within the school, staff themselves should assess communal transmission based on new cases per 100,000 people in the past 7 days and the amount of positive tests in the past 7 days. From there, it is up to staff to determine whether or not it would be safe.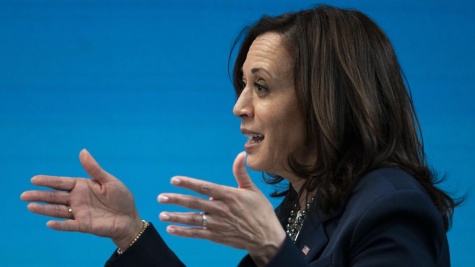 As for vaccinations, the CDC once again suggests that teachers and staff should be prioritized over students, as they are "critical to the continued functioning of society and are at potential occupational risk of exposure to SARS-CoV-2." Vaccination could be a form of mitigation, but even after staff and students are fully vaccinated, they're still expected to continue wearing masks and socially distancing. Despite this, there was no official mandate requiring the vaccination of a school's student body and faculty in order to reopen. 
"I believe that we are prepared enough to go back. If we can protect teachers, the rest of the students population is at a very low risk of serious complications from COVID-19… Opening up is a risk, but the risk is getting smaller as the Covid numbers fall, more people become vaccinated, and we understand the virus better." senior Davis Grace said. "At this point I believe it is worth the risk for the benefit of students' learning and mental health." 
In short, all of these guidelines are merely suggestions—the rate at which schools reopen is entirely dependent on the level of communal transmission. The habits our community incorporates determines how quickly we'll return to in-person learning. As reiterated again and again over the past year, this includes wearing a mask (correctly), distancing, and washing your hands. The Biden Administration has made reopening schools a top priority, a sentiment echoed by parents nationwide, yet the lack of guaranteed safety for teachers has caused some disarray, such as the Teacher's Union strike in Chicago a few weeks ago.
Of course, as the pandemic progresses, these guidelines will continue to update, giving teachers and parents a chance to find some common ground. Hopefully, these guidelines will  be put to some good use!