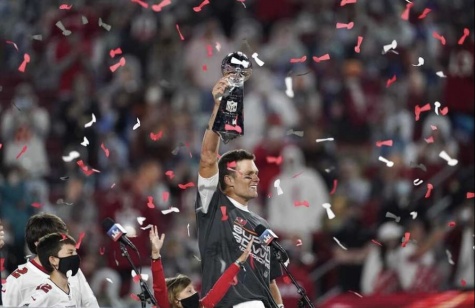 Jack Harris | Writer
February 21, 2021
NFL superstar quarterback Tom Brady owns a sports wellness and nutrition company that received a Paycheck Protection Program loan of $960,855, according to the US Business Administration.
Tom Brady signed a two-year 50 million dollar contract with the Tampa Bay Buccaneers this past March. The seven time Super Bowl Champion has earned more than $260 million in his lucrative career, garnering a net worth of over $200 million. Brady is also married to supermodel Gisele Bündchen, who has a net worth of around $400 million. Should Brady have gotten that loan? 
"It's surprising to see the government lend that amount of money to an extremely successful professional NFL player," senior Stolie Erickson said. "Last time I checked, someone with a net worth of over $200 million dollars is not in need of government support, especially considering the current economic conditions."
There was, and still is, an infinite number of small businesses struggling during the pandemic, many of which had to close their doors for good. There are so many stories of small businesses that desperately applied for these loans but were denied. 
Take Ray's Barber Shop here in San Clemente for example. According to a recent San Clemente Times article, Racheal Preston applied for a loan from the Small Business Administration's Economic Injury Disaster loans program, but received a letter stating they were unable to process her funds. As a result, she had to close her doors at the beginning of the year, unable to serve San Clemente residents any longer.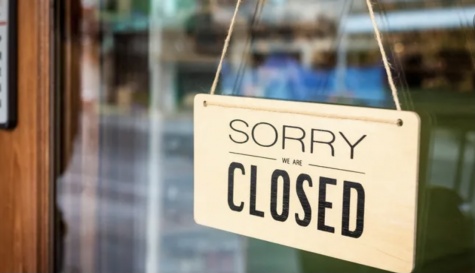 "It just amazes me that things like this can happen," senior Wyatt Lalonde said. "Those who struggled should have gotten money, not people like Tom Brady."
When a crisis strikes the United States, we expect our government to rescue us and provide assistance to those most in need. As taxpayers we must demand that the government and banks provide this need to the most deserving. It is unacceptable that small businesses have had to close their doors across the country due to COVID when rich companies are receiving these PPP loans. This country is built on the idea of equality, but this is not equal treatment. Small businesses carry this country on their backs, and the least the government can do is provide the most deserving with aid in times like these.