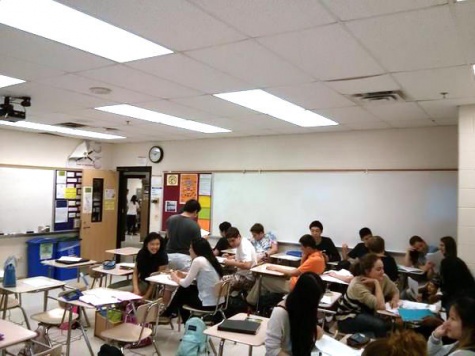 Sosie Casteel | Editor
February 21, 2020
On Wednesday the 24th, Mrs. Washington is holding an informational meeting at lunch for potential International Baccalaureate (IB) Diploma candidates. The virtual meeting link is at the bottom of this page. Sophomores are encouraged to attend if they want to know more about IB. 
There are two popular honors paths for students in many schools—Advanced Placement (AP) and IB. The AP path is an American-based curriculum with very subject-focused courses. 14,000 public high schools collaborate with this program, and it is very popular for college prep. Only about 800 public high schools collaborate with the IB program, and SCHS is fortunate to be one of them. 
"They're both strong college prep pathways," IB coordinator Mrs. Washington said. "What distinguishes IB from AP is that in IB, individual students come with their own ideas for papers and presentations and make global connections to everything they learn."
If you met with an advisor in your freshman year, they likely mentioned the possibility of enrolling in an honors program called the IB Diploma. While it may have sounded intimidating then, the breakdown is fairly simple.
The Diploma Program starts in junior year. In the first semester, Mrs. Washington will schedule meetings to discuss the fundamentals of the program and get acquainted with the candidates. She will also help you choose which 6 IB tests you want to take (you only have to take 6 IB tests total, and you can split it up however you want between junior and senior year). For each class that you take an IB Test for, you will also have to write a research report of your choosing. 
"The curriculum makes you think," senior IB Diploma candidate Riya Khertapal said. "We need long-term comprehensive research to complete the Extended Essay, but it is extremely rewarding when you are finished."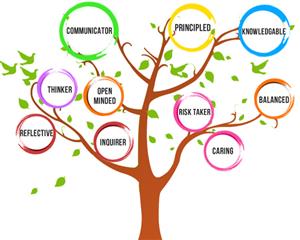 The international component of IB discourages many students who find the American-based AP curriculum more relevant. Additionally, the rumored possibility of UC schools preferring AP is a common myth that tricks SCHS students. Students should choose a pathway based on learning styles and academic goals—and on a more practical level, their schedules.
"What we want to know is why you chose a particular academic route and did you take advantage of the options that route provided?" UCSB Admissions Officer Lisa Przekop said. 
The Diploma Program allows candidates to build a sense of community and create long-lasting relationships over scholarly pursuits. Only a handful of students choose this path, and in junior and senior year, all candidates take Theory of Knowledge and collaborate on group projects together.
True, the Diploma Program is a lot of work; the rigor of IB is rarely underestimated. "It's not easy, but it's really valuable if you think you'll be able to put in the work," senior candidate Sean Hoffmeister said.
"It really prepares you for the rest of your life and helps you get an early start on adjusting to the rigor of college classes," fellow senior candidate Trent Stacy said, agreeing with Hoffmeister.
The extra workload is not without value. "Students who choose to participate in the IB Diploma Program are definitely setting themselves up to stand out among the rest of the applicant pool," UCI Admissions Officer Christopher Ramos said.
https://meet.google.com
code: ib2023
Hope to see you there!