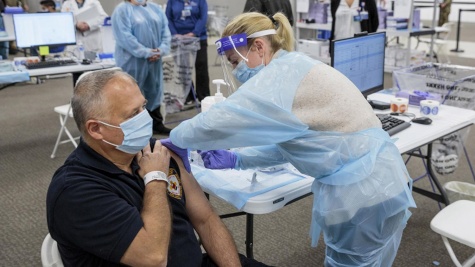 Sosie Casteel | Editor
April 15, 2021
Though the coronavirus vaccine was only recently released, the US had a completed vaccine developed in early 2020. Since then, Moderna has been running trials to ensure the vaccine's safety. The coronavirus vaccine development time was only ¼ of the mumps vaccine development time. Over 20% of the US population have gotten both vaccinations; 80% of teachers and 50% of adults overall. Even students with front-line jobs are eligible for their vaccine. 
"The vaccine felt like it took forever, but it was actually really impressive how quickly it was released," junior Jet Stadick said. "Since I'm a lifeguard, I already got my first vaccination and I get my second on the 29th."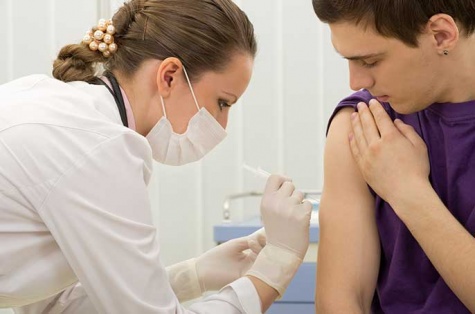 Stadick is one of many SCHS students who have contributed to the effort to save lives and return to normalcy. Most of our teachers have at least one vaccination; many have gotten both. Now that millions of front-line workers have received their vaccinations, appointments can open up to a larger part of the general population. Food workers and retail workers are also eligible for the vaccine, which includes a lot of high schoolers. It's especially important for employees and in-person students to be vaccinated as quickly as possible.
In San Clemente, appointments can be made at CVS, Rite Aid, Albertsons, Ralphs, MedHero, and so on. The vaccinations are completely free; they only require general information and proof of insurance. 
After making an appointment, getting a vaccine is quick and easy. "I pulled my car up, they gave me a shot, and I left," senior Jack Engel said. Once enough people get vaccinated, we can start going about our normal activities again. We're already making great progress in getting things back in full swing. On the 27th, hybrid students are going back to school 4 days a week. With summer coming, teens are anticipating more openings like this so that they don't have to spend summer trapped inside. The way to achieve this is to get enough people vaccinated. 
"Getting the vaccine is essential if we want to get back to normal," senior John Koenigshofer said. "Prom? College? Parties? We can get all of that, but only if you do your part and get the vaccine." 
It's so far unclear as to whether schools and businesses will start requiring vaccination cards. In the meantime, it's still extremely important that as many people as possible make a vaccination appointment. While it's still imperative that we wear masks and social distance, the vaccine is a great step towards life as it was before the pandemic.