By, Brooke Herbes | Social Media Director
April 21, 2016
"The Jungle Book" is not just another cash grab lifted off of Hollywood's assembly line where everything old becomes new again.
This thoughtful, considered live action remake of Disney's 1967 animated classic nails the spirit of the original and gives it a fresh update for modern audiences. And it creates a magnificent living, breathing world that fills every inch of the frame with a sense of wonder.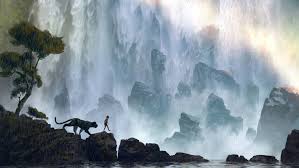 This rich adventure tale about a boy named Mowgli (Neel Sethi) raised as a "man cub" in the jungle. These seamless special effects and a first-rate cast of voice talent, including Ben Kingsley,Idris Elba, Bill Murray, Scarlett Johansson and Christopher Walken, Favreau brings his world to full, vivid life. This "Jungle" has a pulse.

We first meet Mowgli as he's dashing through the jungle withBagheera (Kingsley), a black panther who acts as his father figure. Bagheera brought Mowgli to a pack of wolves when he was a baby, and he was raised by Akela (Giancarlo Esposito) and Raksha (Lupita Nyong'o) as if he was one of their own. We asked SCHS junior Morgan Lathrum what she thought about the animation, she responded, "It was amazing, it was so realistic, it was very well-made."
During a gathering at Peace Rock, where all of the jungle's creatures convene to drink water, Mowgli is sniffed out by Shere Khan (Idris Elba), a Bengal tiger with no tolerance for Mowgli, any human for that matter. He demands Mowgli's wolf family to turn the boy over to him. In order to protect his family, Mowgli escapes out into the jungle on his own where he meets some new friends.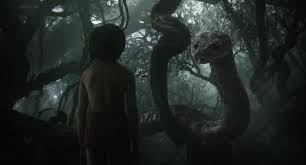 Mowgli first comes across Kaa (Scarlett Johansson), anenormous python, who nearly squeezes him to death. I asked SCHS sophomore Lindsey Joseph what she thought about the suspense that came with Kaa, she told us, "It was a little frightening for my younger brother, but I thought it was good." He then meets the famous Baloo (Murray), a friendly bear who convinces Mowgli to help him collect mass amounts of honey and teaches him a song about "The Bare Necessities" of life. Murray's lazy charm is a natural fit for Baloo.
Finally Mowgli meets the great King Louie, a gargantuan orangutan voiced with the unmistakable voice of Christopher Walken. In a movie teeming with visual splendor, Louie is the most towering creation of all, and Walken's offbeat rhythm brings a strange humanity to the huge beast. Nichole Swan SCHS senior spoke for all of us saying, "he was really cool."
"The Jungle Book" keeps up a brisk pace and never lags; there is something new around every corner. Elba's Shere Khan is genuinely frightening, his presence may be disturbing for younger children, but Favreau does a fine job of toggling between moments of suspense and comic relief while keeping the action high. Katie Kendall SCHS Junior tells us, "the Jungle Book was always my favorite movie growing up, and the fact that they made it into a live person movie is amazing. I loved it. It was I was 5 again, I thought it was really cool."