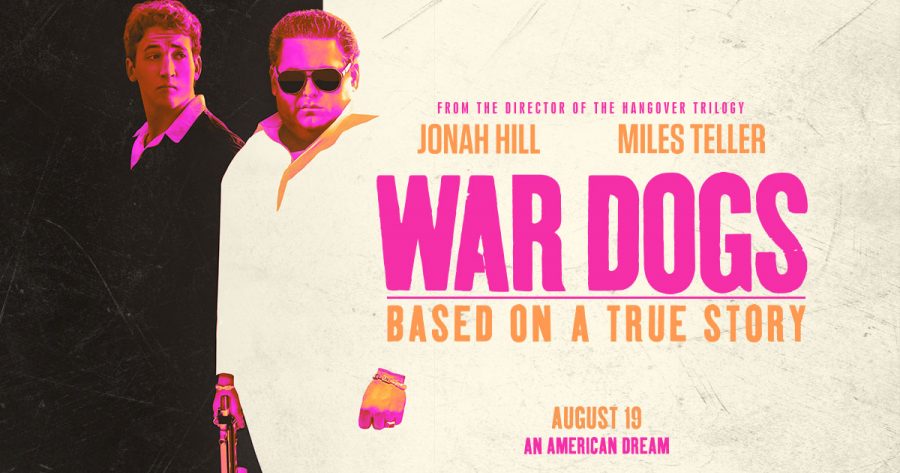 Carrison Bleick | Writer/ Photographer/ Videographer
War Dogs premiered with a $45 million take in the from box office on August 19, 2016. Directed by Todd Phillips, this movie was one of his first attempts at a serious action film. It raked in a 61 percent rating on Rotten Tomatoes.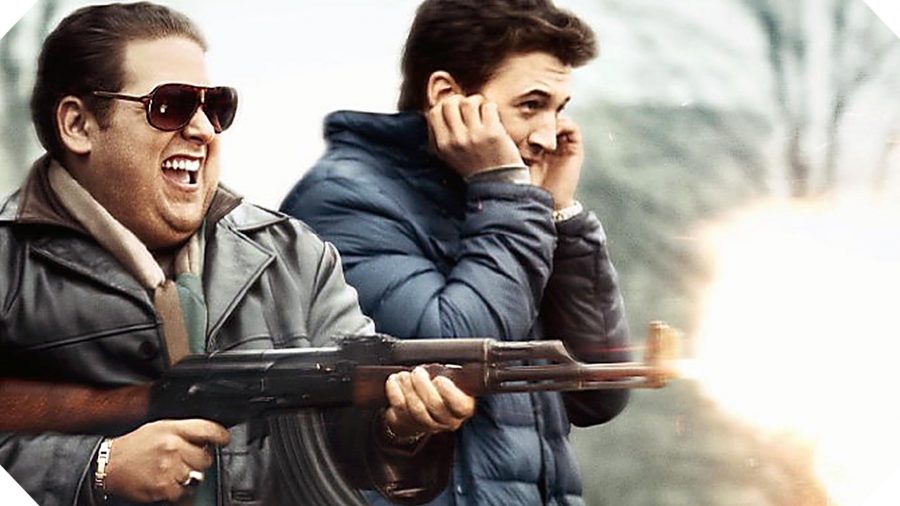 Todd Phillips, known for his hilarious comedies such as The Hangover and The Due Date, is deciding to take a crack at one of his first solo crime/drama films. The action packed story starts when Efraim Diveroli (Jonah Hill) wants to help his childhood friend David Packouz (Miles Teller) make some money by exploiting a government initiative that allows companies to bid and bet on military contracts of any size.
Beginning with one of the main characters, David Packouz, struggling to find his passion in life, and always unsuccessful with what he is trying to do, comes across his childhood friend, Efraim Diveroli at a funeral. Efraim tells David about how he smuggles and sells weapons to the military and has an opening position for David. David, expecting a kid and not financially stable, is forced to accept the job. When David joins up with Efraim, they both start making deals and skyrocketing their business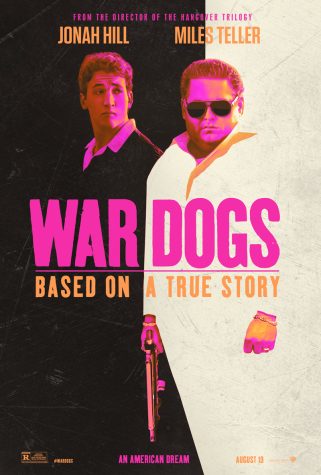 until they are filling MASSIVE orders for the U.S government. When Kyle Burick, an SCHS Junior was interviewed, I asked him about his take on this being a true story. He commented, "It's hard to comprehend that this actually happened."
The movie War Dogs is a very dramatic and action packed movie where you will always be on the edge of your seat wondering if they will survive, and how they would be able to get out of the very dangerous situations they get stuck in. If you are going to see War Dogs for Jonah Hill's comedic aura, this is the wrong movie, as he plays one of his first more serious roles. I feel he played his part very well, but I just can't see him doing a serious role after watching all of his comedies. Finn Swartz, a junior, noted, "I came in expecting the movie to be about a gun smuggling comedy but I got a more serious movie, but I feel like Jonah nailed the part." Though Jonah Hill is not exactly fit for his role in "War Dogs," this movie is still worthwhile. Hope to see you at the theaters!