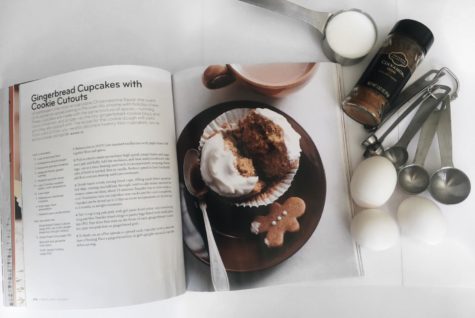 By: Shay Hefft | Sports Editor   &   Ally Van Dixhorn | Writer
September 27, 2017
FALL
The leafs begin to brown and drift off the trees as the days turn from hot and summery to cold and breezy. Fall is a very popular season, not only for the weather but also for the many fun activities that arise. Some of the most famous activities that people enjoy in the fall is baking, exploring through pumpkin patches, cuddling next to the fire, shopping for new clothes, and friendsgiving.
BAKING
A warm, homemade treat is the best thing to have on a cold fall night. Most things that make the heart happy is anything starting in pumpkin spice. Apple pies, pumpkin spice lattes, and pumpkin pies are a few of everybody's favorites. Here is an easy recipe for an apple pie that you can make in about 1 hour!
Ingredients

Directions

1/2 cup sugar

1/2 cup packed brown sugar

3 tablespoons all-purpose flour

1 teaspoon ground cinnamon

1/4 teaspoon ground ginger

1/4 teaspoon ground nutmeg

6 to 7 cups thinly sliced peeled tart apples

1 tablespoon lemon juice

Pastry for double-crust pie (9 inches)

1 tablespoon butter

1 large egg white

Additional sugar

In a bowl, combine the sugars, flour and spices. In another bowl, toss apples with lemon juice. Add sugar mixture and toss to coat.

Line a 9-in. pie plate with bottom crust. Fill with apple mixture and put in butter. Place the rest of the pastry on the top of apple mixture. Seal pastry.

Beat egg white and brush over pastry. Sprinkle with sugar. Cover with foil.

Bake at 375° for 25 minutes. Remove foil and bake 20-25 minutes longer.

Serves 8!
PUMPKIN PATCH
Taking cute, quality photos create memories that will last a lifetime. Pictures at a pumpkin patch, even in sunny California, will make it feel like a real fall. It is an activity that all ages love, and you can go with your family or friends. Also, carving the pumpkins to create a fun face that lights up the night is a great idea for a night with your friends.
FIRES
As the nights begin to grow colder in the transition from summer to fall, people take out their thicker pajamas, grab something warm to sip on, and cuddle around a fire. Senior, Felix Dossland explains how his favorite thing to do in the fall is, "sitting next to a warm fire with my pumpkin spice latte." There is nothing more comforting than gathering around a fire with your friends or families as the day begins to come to an end.
NEW CLOTHES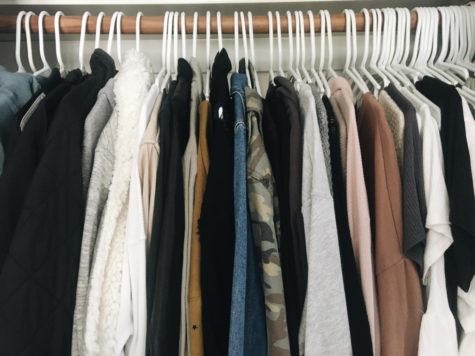 Shopping for new clothes is definitely one of a girl's favorites things to do with her friends or family year round, but there is something different about fall clothes – everyone loves it. Fall is the best season for dressing cute but comfortable. Sophomore, Jackson Clark shares that in the fall, "it starts to get cold so I can wear sweaters again." So put away your shorts and tanks and say hello to thick sweaters, long pants, fuzzy socks, and high boots.
FRIENDSGIVING
Thanksgiving is all about being thankful for everything you have, especially family. Friendsgiving is being thankful for everything you have, especially friends. Getting together with friends, feasting on turkey, potato, and pie makes for a great time. Plan a night, mark your calendar, and FEAST!!
These are only a few of the many activities people enjoy that take place during the fall season. Fall is right around the corner and it will be over in a blink of an eye. Begin to gather your friends and family to enjoy the season while it last.