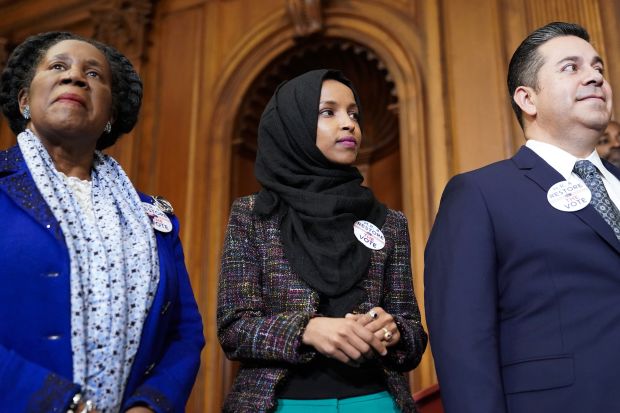 By: Savi Raghuraman | News Editor
March 8, 2019
In a private meeting this week, House Democrats postponed a vote for a resolution against religious hatred. The conflict among the Democratic coalition reflects the larger controversy about how public figures guilty of insensitive, discriminatory, or hateful speech should be treated by Congress. 
The resolution was proposed in response to comments by Democratic Rep. Ilhan Omar that were perceived as anti-Semitic. Last week, Omar made the suggestion that those who support Israel "have allegiance to a foreign country." Omar has been accused of anti-Semitism in the past, but she herself, as one of the two first Muslim women to serve in Congress, has been a victim of Islamophobia. To take into account these circumstances, many Democrats advocated for a condemnation of anti-Islamic speech as well as anti-Semitic speech in the proposed resolution, before the vote was postponed altogether.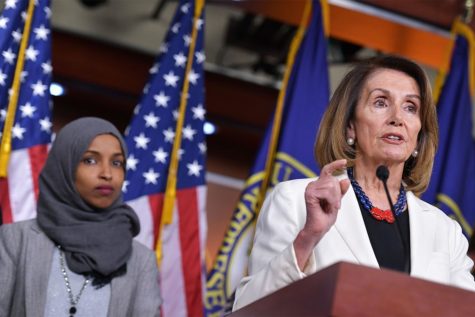 Most people, liberal and conservative, support the resolution. "Even if the situation has some controversy, making a resolution against religious hate is a positive thing overall," senior Margaux Ranson said.
But why is this resolution, promoting an obviously good cause, even controversial at all? The answer lies in its specific intent. The rebuke of Omar, a Muslim woman of color who has personally suffered religious hate, may represent a double standard, when considering the many prejudiced statements from more traditional politicians that have gone without consequences. Donald Trump, swift to point out Democrats' reluctance to directly condemn Omar's statement, has been guilty of blatant anti-Semitism on numerous occasions. Even though the resolution wouldn't mention Omar by name, some Democrats protested the resolution on the grounds of it being unfair to indirectly implicate her while Trump and other Republicans with histories of intolerant speech remain unscathed.
On the other hand, anti-Semitism is unacceptable, no matter who it comes from. From the minority standpoint, Omar should know better than to resort to the same prejudiced attacks that she's been the victim of. Plus, considering the Democratic party's platform of protecting minorities, it may be politically wise to hold their fellow Democrats to a higher standard of conduct.
Whether or not the vote to pass the resolution will occur is uncertain. Whatever the case, this controversy is not over. One statement from Congress won't decrease levels of bigotry in politics in the long run.
With this in mind, sophomore Saran Raghuraman offered his thoughts. "If it promotes the right path for this country, they should say it and stand by it," he said. "But they should make sure it's moral first."