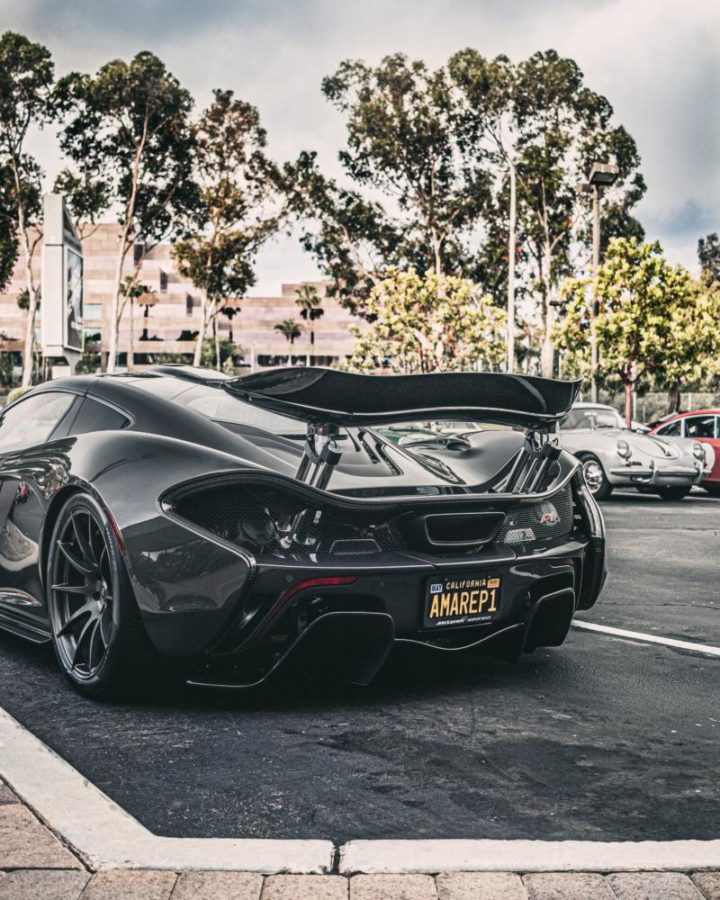 By Eva Gardner | Photographer
May 31, 2019
Newport Beach is already iconically known for how many supercars hang around in a daily basis, but Moulin hosts car shows a little differently.
Every last Saturday of the month, Moulin, a cafe bistro located on Bristol, has a show in which the theme changes every month. This month the theme was "Air Cooled Cars," also featuring the Koenigsegg Jesko (see here for the CA debut of the Jesko). Air cooled cars, such as old Volkswagen Beetles and older Porsche models, are made with an engine block built from an aircraft piston engine with cooling fins built in. This gives the car performance advantage, making it lighter than its liquid-cooled brethren. Impressive to many, photographer Aidan Powell was underwhelmed.
"This show has been okay," said Powell. "I've seen better though."
"Don't listen to Aidan," said photographer Blake Thiel. "He's just mad there's no resale red 'Raris worth more than a million dollars here."
Although there were no red Ferrari's present at the show, there was the Jesko, AKA the shining star of the show. The Jesko was recently unveiled at the Geneva Motor Show in March, so many spectators were excited to see what concept creator Christian von Koenigsegg fried up this time around. Koenigsegg automotive holds the record for the fastest production car ever, with the Agera RS reaching top speeds of 278 MPH.
Even though the Jesko was moved to a showroom later in the day, plenty of other eye-catchers hung around Newport for carspotters to see. Among them were Audi R8s, a Pagani Huayra BC, and (of course) McLarens, Lamborghinis, and Porsches. The show had a wide variety of vehicles to look at and learn about, catering to car lovers of all kinds.
Moulin shows are unique because it's hosted by a little cafe, as opposed to a car dealership or car part company. The vibe is very close to home at this meet, which featured the Jesko as well as a carbon fiber McLaren P1 and many different generations of Porsches. Of course, most attention remained centered around the Jesko, but it was definitely a show worth attending.