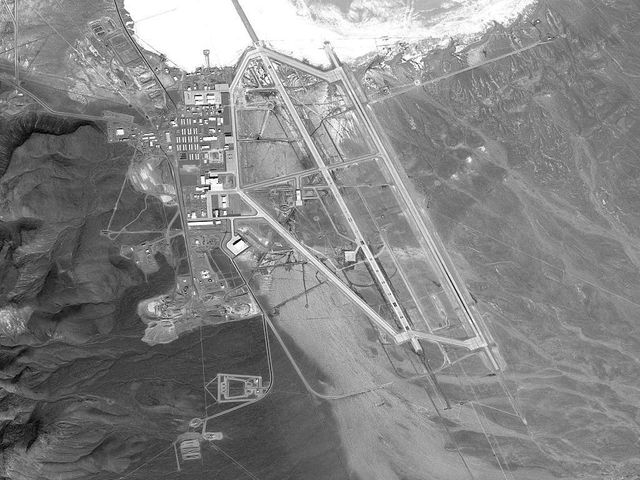 By: Sophia Burick | Editor in Chief   &   Lexi Gruszczynski | Photo Editor 
September 6, 2019 
On June 27, 2019, 20-year-old Bakersfield resident Matty Roberts posted a Facebook event titled "Storm Area 51, They Can't Stop All of Us." The event, planned for September 20, 2019, invites the global online community to join him in his efforts to raid the infamously secretive Area 51 United States Air Force facility to find evidence of extraterrestrial life. His idea soon went viral, with upwards of one million people planning to attend by mid-July. 
"I first heard about the raid through a Bella Thorne tweet," San Clemente High School senior Ana Girard said. "My initial thought was that I'm going to go find myself an alien little brother."
Many fans of the event shared a similar goal, with online communities ironically discussing the possibility of stealing their very own alien to keep as a companion. Many of these discussions became popular memes, making the event even more viral.

"If I got an alien, the first thing I would do is name it Theodore and feed it the old Sno Balls from Ms. Reim's wall and see what happens," senior Viviana Moiso said. "Hopefully it would explode!"
While Roberts maintains that his intentions were comedic, the massive popularity of the event has raised concerns that some truly plan to "raid" Area 51 on September 20. The Freedom of Information Act grants that American citizens have a right to know what happens behind government walls to some extent. The lack of information about Area 51 is a genuine public concern that is likely fueling support for the raid.
"As Americans, we deserve to know what our government is affiliated with," senior Leila Akhondzadeh said. "We don't really know anything about Area 51."
Government officials, including Air Force spokeswoman Laura McAndrews, are aware of the event's intentions and argue that it poses a significant security threat. In order to keep secrets out of the hands of enemies, the government establishes that they must shield some information from the public. 
This serves as the government's reasoning behind expensive tickets and jail time when trespassing on private property, including Area 51. Some of the participants may not know that officers guarding the base are given the right to advance with deadly force if people do not heed initial warnings. In unlikely cases, trespassers could be charged with acts of terrorism. 
In response, some followers of the event have proposed hosting a festival to channel the attention into a positive event that both benefits the local community and prevents possible security breaches. Dubbed 'Alienstock,' the event entails camping at a designated site near Area 51 and live entertainment.
Despite warning from the federal government, millions of Facebook users are still committed to attending the raid, and it is likely that some will. Nevertheless, the actual impact of Roberts' event will not be known until September 20.
"See you guys there!" senior Alexa Gormick said.