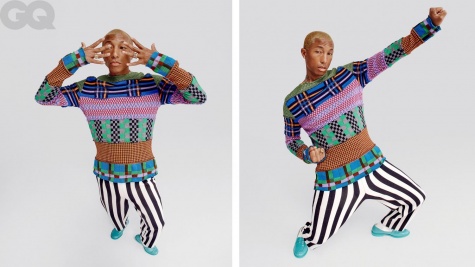 By: Maile Benumof | Writer
November 8, 2019
In a multitude of ways, the twenty-first century is entirely its own. New forms of communication, revolutionary ways of thinking, cutting-edge technology, unique fashion, and the redefining of gender roles intertwine to form present-day culture.
The American man has held a stagnant role in society since the beginning of American civilization. He has always had to be strong, smart, and masculine, or else his manhood might be questioned. But the very nature of the word "masculine" is changing as the twenty-first century continues to evolve, and masculinity is becoming more of a spiritual plight than a social construct. 
GQ's latest issue tackled "The New Masculinity" head on and wrote an entire issue dedicated to the exploration of modern masculinity, with particular attention on pop star Pharell. The way he sees it, changes in masculinity isn't as new as the conversation that is being had about it. 
Today, men are realizing that masculinity is their own word to define. While style choices may appear to represent femininity, the movement is less of a desire to become feminine and more of a respect and admiration for things that aren't typically masculine.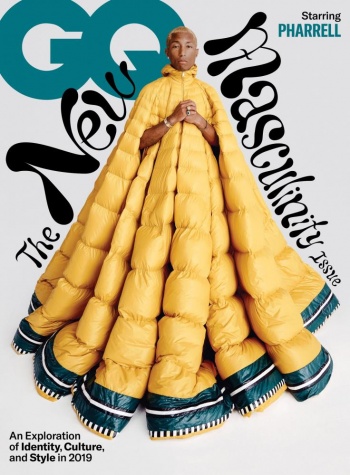 "Through fashion, men are able to really express who they are and feel comfortable in themselves," senior Fabio Pschaidt said.
Self expression through dress seems to be a common theme of this new conversation and is easily the most accessible way for men to distinguish themselves from the crowd. Anyone can wear anything they want to wear, which isn't a revolutionary concept—just not a very widely accepted one.
"Masculinity is the courage and confidence of a man to be bold in their views or expression whether it be unique, outlandish, or even conformist. Based on what influential men mean today, they are breaking societal norms and allowing for the meaning of masculinity to go beyond a physically strong and powerful man," senior Ty Connelly said.
The definition of masculinity will continue to evolve and will be different for every person, male or female. Because masculinity is not a concept to conform to, but a personal journey.