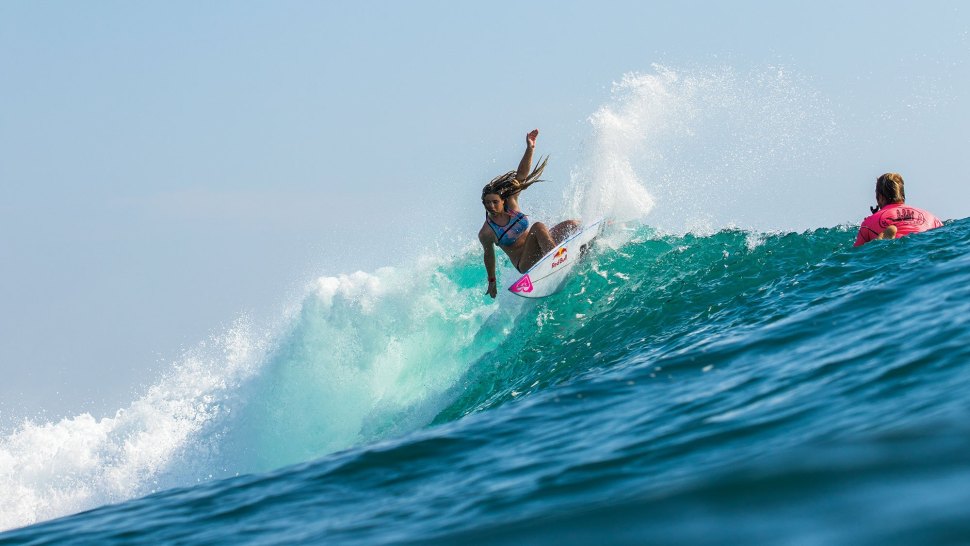 By: Tessa Van Winkle | Writer
December 10, 2019
Caroline Marks, a professional surfer who lives in San Clemente, is an accomplished 17-year-old, to say the least. Marks, who is originally from Florida, moved to California with her family about five years ago to follow her ambition of becoming a pro surfer. She has always looked up to her older brothers, Zac and Luke, who are also surfers and constantly push her to do her best. Marks' performance in the water took off after her family's move to San Clemente, as the small beach town has some of the best surf breaks in the country. At just 15-years-old, Marks had surpassed her peers and was winning amateur events easily, so she decided to challenge herself by training to compete against the best of the best.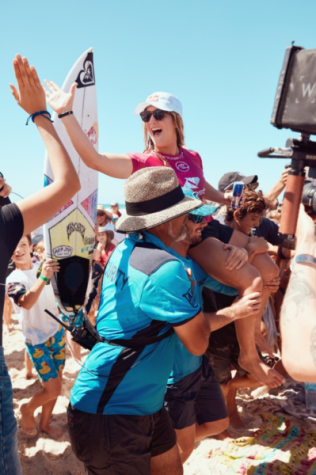 This year has undoubtedly been exceptional for Marks. It is her second year on the pro tour and she has certainly made a statement, winning top events like the Boost Mobile Pro Tour and the MEO Rip Curl Portugal. With a daily 4:00 AM wake up call and extreme dedication, anything seems possible for the teen.
"I think it's so remarkable that Caroline will be attending the Olympics at only 17, but at the same time, predictable because of all the time and effort she puts into surfing," San Clemente High School senior, Xavier Math said. 
Some of Marks' major wins, have helped advance her World Tour rankings, securing her a spot for the 2020 Olympics in Tokyo. Marks's top finishes, particularly her clinching of second place in the world title during the Maui Pro in Hawaii, are achievements about which she should be extremely proud. 
"Caroline is a friend I met out in the water around town and it is more than inspiring, seeing her fight against my biggest idols," senior SCHS surfer Dana Shany said. "It is always so exciting to see Caroline's heats on the big CT (Championship Tour)!"
As the Olympics approach, people are getting eager to see what the 17-year-old will accomplish next.