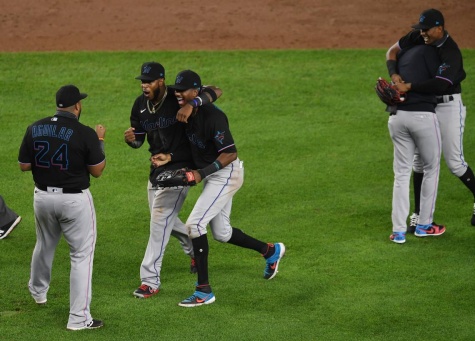 By Jack Hagen | Writer
October 23, 2020
This year in the MLB, an unprecedented number of "small-market" teams qualified for the playoffs and performed admirably. A small-market team is one whose payroll is far lower than most other teams or the league average payroll of $59 million dollars. Nine of the sixteen teams that advanced on to the playoffs round happened to reside below this league average, and several of these teams won, or are still chasing, a World Series championship. 
One of these teams is the Miami Marlins. They defied all odds this season, recovering from an outbreak of COVID-19 that decimated the organization and forced them to miss several ballgames early on. Because of missed time, the team played numerous double headers (two consecutive games in a single day), which is extremely taxing on the athletes. "They overcame the coronavirus and pushed hard," senior Simon Christensen said. "Ultimately, in the end they came out a winning team."
Miami did not have a single big-money player, as they had the fourth lowest payroll in the league at just $31 million. Upsetting the Chicago Cubs in the wild card round, the Marlins fell short to a tough Atlanta Braves team in their next series. Regardless of the loss, they played shockingly well in a run that no one had seen coming.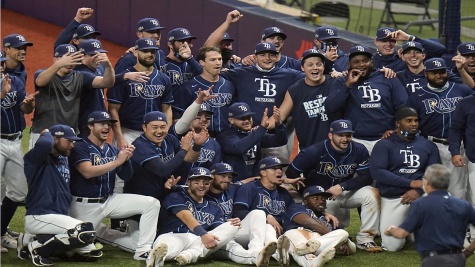 However, the greatest example of winning on a low payroll this season is the Tampa Bay Rays. Playing in the World Series against the Los Angeles Dodgers, they have the third lowest payroll in the league at $28 million. The Rays are a perfect example of how baseball truly cannot be predicted. On paper, this roster would never be picked to make it to the Series. Despite this, they consistently outplayed their opponents and earned major success. With the help of a few monsters on the mound—Blake Snell and Tyler Glasnow—Tampa Bay gets people on base and moves them home.
Though the Miami Marlins and Tampa Bay Rays are not the only teams to win with a low payroll, their surprising victories caused them to stand out. Rounding out the rest of the low budget squads that reached the playoffs are the Oakland A's, Cleveland Indians, Milwaukee Brewers, Chicago White Sox, Toronto Blue Jays, Minnesota Twins, and Cincinnati Reds. This season's playoff bracket proves that sometimes, money and fame cannot replace sheer grit when two teams duel for glory.