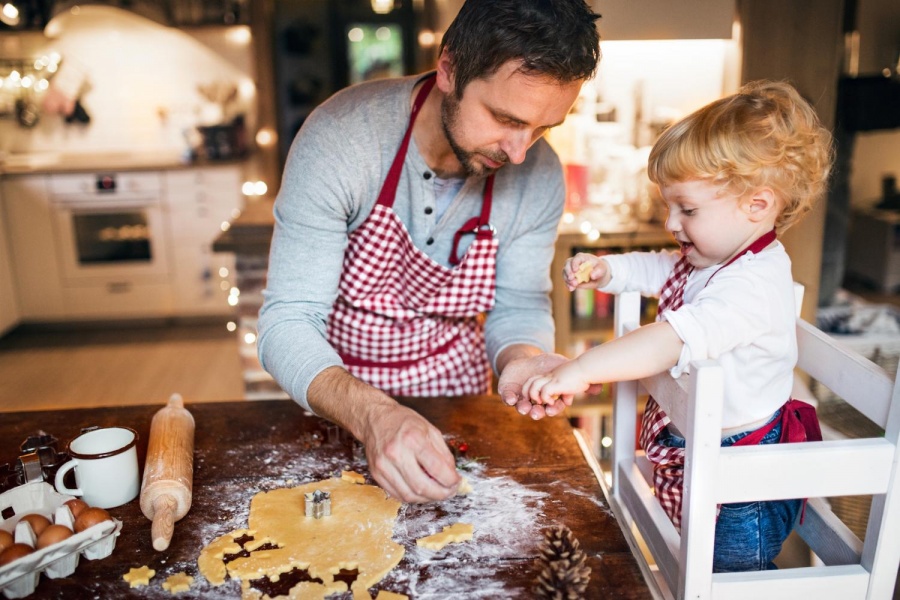 By Ben Meyler | Writer
December 4, 2020
While Christmas might look different this year, that doesn't mean you can't celebrate. During a time like this, keeping busy and spending time with family is crucial to make this holiday season feel a little less stressful and a lot more normal. Many families have had to deal with the loss of loved ones and will be missing someone this Christmas, and even more people have lost their jobs and are dealing with financial stress. The holidays should be all about having good spirits and being close with family.
As the classic song goes, "there's no place like home for the holidays." This year, those lyrics have a greater significance. There are many safe and easy activities that can be done in the comfort of your own home.
No matter how old you are, baking and decorating cookies is a holiday must. It's a cheap, fun way to pass time-with a very delicious reward! Plus, sharing these cookies with Santa is sure to get you on the nice list. There are endless ways to decorate your cookies—you can go classic and stick with a gingerbread man or a traditional Christmas tree cookie, or you can be creative with it and create your own design. Another fun option is decorating gingerbread house. You can either bake the gingerbread from scratch and decorate it with all your favorite sweets or buy a gingerbread house kit at our local Trader Joe's. Whichever you choose, it's easy and guaranteed holiday fun.
Bring out some blankets, cuddle up by the fire, and cue some holiday classics. "My favorite Christmas movie has got to be either Home Alone or Last Christmas," junior Samantha Thurman said. There are an endless amount of Christmas movies available on Netflix, Amazon Prime, and more. If your family doesn't have a holiday tradition of watching a certain film, make one!  A Christmas Story never gets old.
Speaking of holiday traditions, creating a tradition with your family can be super easy and fun. "Every Christmas Eve, my family and I get Chinese takeout and watch Christmas movies in pajamas," Thurman said. Traditions can be religious or culturally motivated, or they can be as simple as watching a certain film or cooking a certain meal. Creating a tradition can bring your family closer and make the holidays feel a lot more special.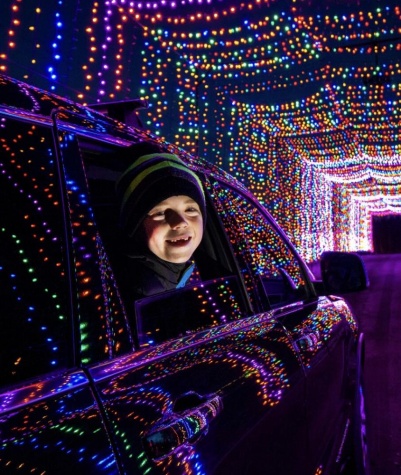 Cooking a holiday meal doesn't always have to be stressful. If you aren't into cooking, there are a ton of pre-made dinner options at Whole Foods and other local grocery stores. Some people make enchiladas, some make a classic ham, the options are limitless. "Not a year goes by without a big ham on the table," junior Sam Shaw said. What is placed on that plate is completely up to you and your family—if you want macaroni and cheese for dinner, nobody is stopping you.
Cooped up inside for too long? Make some hot cocoa and head out in the car in search of the best Christmas light displays for some fun family bonding. There's a few neighborhoods that always go above and beyond each holiday season, including our local Talega neighborhood. This is a great way to get out while remaining safe in your own car. 
The holidays don't have to be ruined this year—it can be a year of trying new things and getting closer with family. The most important thing is to stay safe and keep a positive attitude throughout this holiday season despite the fact that we are living through such a bizarre and stressful time.