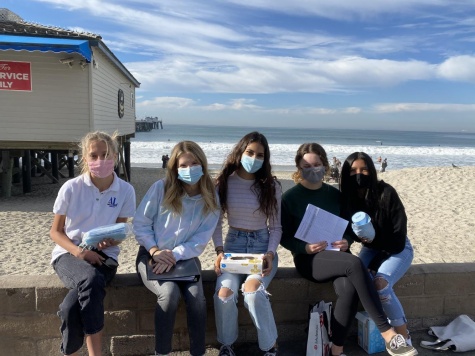 Donya Nadjie | Writer
January 10, 2021
The coronavirus and the subsequent lockdown has quickly advanced global circumstances, influencing the lives of millions, particularly those in school. School clubs this year have confronted more obstacles than ever. Despite the constant battle 2020 brought out, some clubs are still holding meetings.
"San Clemente club presidents have been passionate and flexible while making this year the best possible for their members," Club Commissioner Sydney Snyder said.
There is a decent measure of clubs on campus that might ordinarily be extremely intuitive and social. However, with the social distancing rules and mask mandates, meeting face to face has not been conceivable. Presidents have been innovative in finding new and improved approaches to show genuine Triton spirit.
The members of most clubs have dramatically declined because of the change from in-person to online school. The majority of the students at SCHS have chosen to attend school virtually. This has not only discouraged efforts to join new clubs, but people have not been showing up to club meetings as well. Clubs cannot hold meetings at school, so club presidents have to hold the meetings online, but unfortunately most members do not even show up.
In addition to fewer people becoming less involved in clubs, club leaders have also struggled this year with creating safe events because of the Covid-19 restrictions. Club gatherings have been limited due to social distancing, which makes it very difficult to carry out various activities.
"We haven't been able to do many fundraisers yet this year, but we have started to do beach clean ups as community service for our members," Unicef Co-President Olivia Cates said. "Although several people did show up, it is still challenging to come up with fundraiser ideas while following the safety guidelines."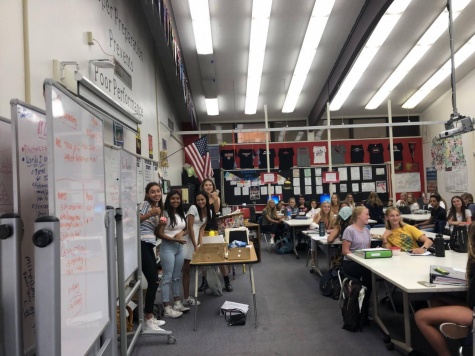 Furthermore, last semester, Club Rush was not as successful compared to years prior. This year, Club Rush was one video including an overview of each club, whereas in previous years, students could physically go up to different club stands and explore. Because of Club Rush's virtual version, it was not super interactive, so fewer students were encouraged to join clubs. However, another Club Rush is planned for this semester in hopes of more successful involvement.