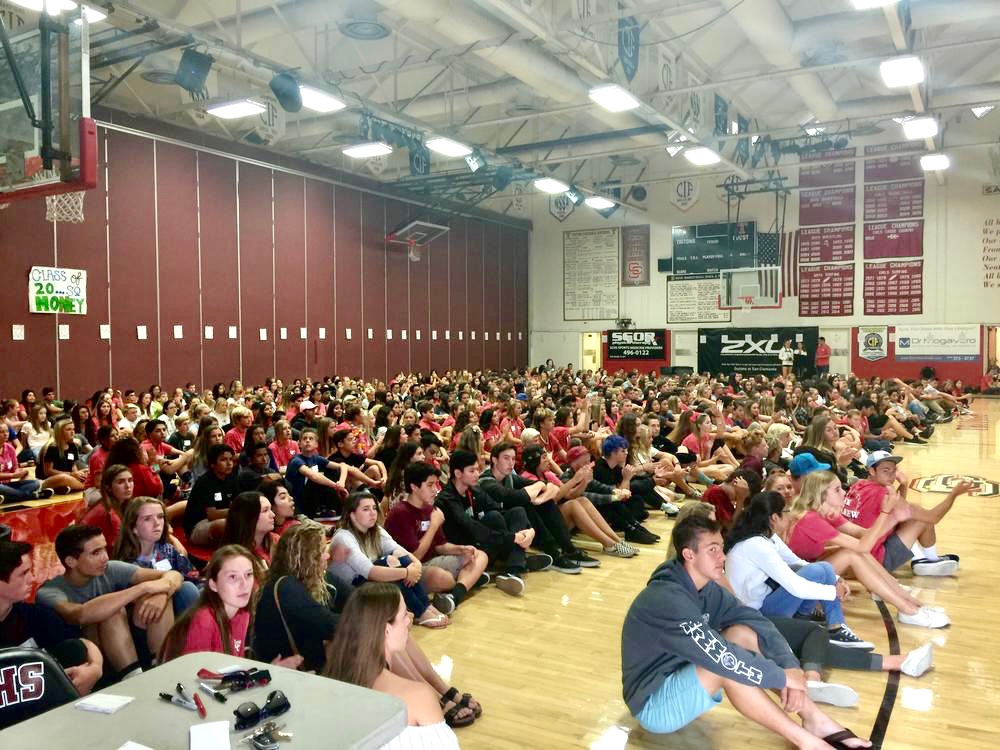 Mirca Gomez | Writer
January 24, 2021
For 5 years now, Link Crew has been a vital aspect of San Clemente High School. It has guided and welcomed all the incoming freshmen for many years and, for many of them, has been their first impression of our school. This school year, Link Crew was heavily impacted by COVID and caused it to change many of its regular activities, which negatively impacted the new students.
One of the most vital aspects of Link Crew is communicating with others in person, and with COVID this year, it was almost impossible to make this happen. Due to all of the restrictions, Link Crew was not able to have freshman orientation. Orientation is a crucial aspect for incoming freshmen because it allows them to meet new people before their first day, tour the grounds they will walk on for the next four years, and ask upperclassmen questions. The lack of this in-person event has affected ninth graders in so many different ways. They have been shorted memories, experiences, and opportunities.
Even though Link Crew was not able to have the orientation in person, Ms. Dimperio and the board were able to figure out a way to make an optional orientation possible via Zoom. With that being said, there were various technical difficulties and a lower quantity of freshmen. However, the freshmen who took advantage of that opportunity were introduced to SCHS. During orientation, they watched a virtual tour and had juniors and seniors guiding them through and answering their questions. 
"I think the leaders handled everything very well and did a great job at starting conversations with everyone online and making it less awkward," freshman Anna Jones said.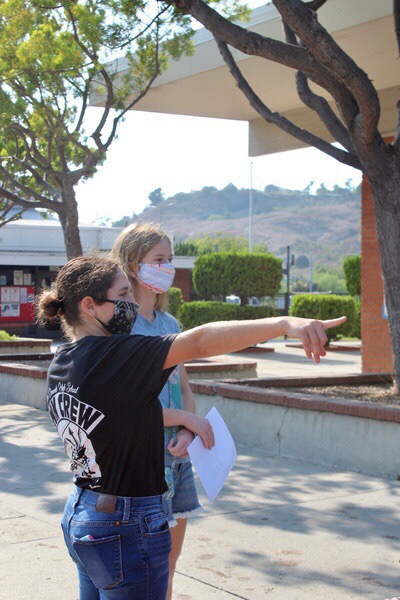 Link Crew was finally able to resume after school tutoring Tuesday-Thursday from 3:00-4:00 pm.
Sadly, because of COVID, they have not created new events or activities for new students to get involved in. However, now that the district is lessening protocol, they are starting to plan several new events. They are currently working with ASB to plan events where students can get together and experience fun SCHS activities, and have the opportunity to meet new people. 
"This has been such a hard year for freshmen," Link Crew Coordinator Ms. Dimperio said. "They are relying on the friends they had already made in middle school and if they are coming in brand new, it's really hard for them to make friends and adapt to this new environment." 
Link Crew managed to work it all out, even though they were limited with the number of activities they were able to have. They managed to make the most significant events happen even through all the difficulties. With all the hard work of Ms. Dimperio and all the leaders, they were able to accomplish so much and help so many students.
"I really liked how they helped us out, and I appreciate that they took time out of their last days of summer to welcome us to the school and answer any questions," freshman Rian Blaney said. "They have inspired me to do the same Junior year and join Link Crew."
Hopefully, next year, they can resume all of their activities and have a normal orientation. San Clemente High School thanks all the leaders, Ms. Dimperio, and the board, for making all of this happen.