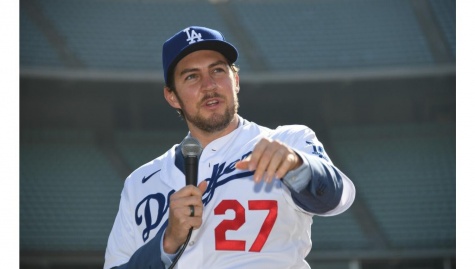 Jack Hagen | Sports Editor
February 21, 2021
Recently, 2020 National League Cy Young Trevor Bauer signed a blockbuster new contract with the Los Angeles Dodgers giving him 102 million dollars over three years with the team. Nothing but electric all year in 2020, Bauer without a doubt earned every penny. "Bauer signing with Dodgers made the team elite," junior Kaden Giles said. "The best team in the league got even better."
With that being said, there comes a lot of controversy with this deal, as almost everything done by Bauer does. Bauer is a very eccentric guy. He likes to stir the pot a little and he sure did when picking what team to sign with in free agency. He often tweeted to his 400 thousand followers asking what team he should join. The fanbase that took the biggest hit from this, however, was the New York Mets. They received false claims the day before that Bauer was going to sign with their team, none of which were true. Bauer then used Twitter again to write a long apology to the fanbase assuring them and actually donating 10,000 dollars to certain New York based charities.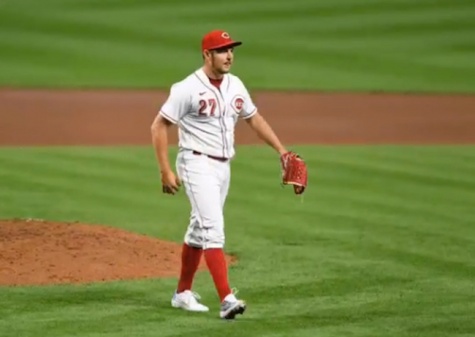 Why does he choose to do these things? Bauer strives to make baseball interesting to the declining number of viewers. Unlike other popular American sports like football and basketball, baseball does not have much excitement to the common eye. With the exception of an occasional bat flip there is never really any celebration about anything. The mentality is get in, get the job done, and do it all with no emotion, good or bad. Trevor Bauer doesn't intend to change this, but to illuminate how this actually can be exciting and interesting. 
Through his work with the company Watch Momentum, they have filmed countless vlogs and YouTube videos of behind the scenes action of everyday Major League Baseball life. This has created quite the fan base for him, but with that comes the critics as well. "There is no doubt Bauer plays with tons of emotion," senior Ben Dwinell said. "He is an extremely energetic player." This often gets misinterpreted as cocky or arrogant, but really he just wants to bring excitement into the game. America's pastime is a declining game and what Bauer is doing with Watch Momentum and on the field is exactly what the game of baseball needs.