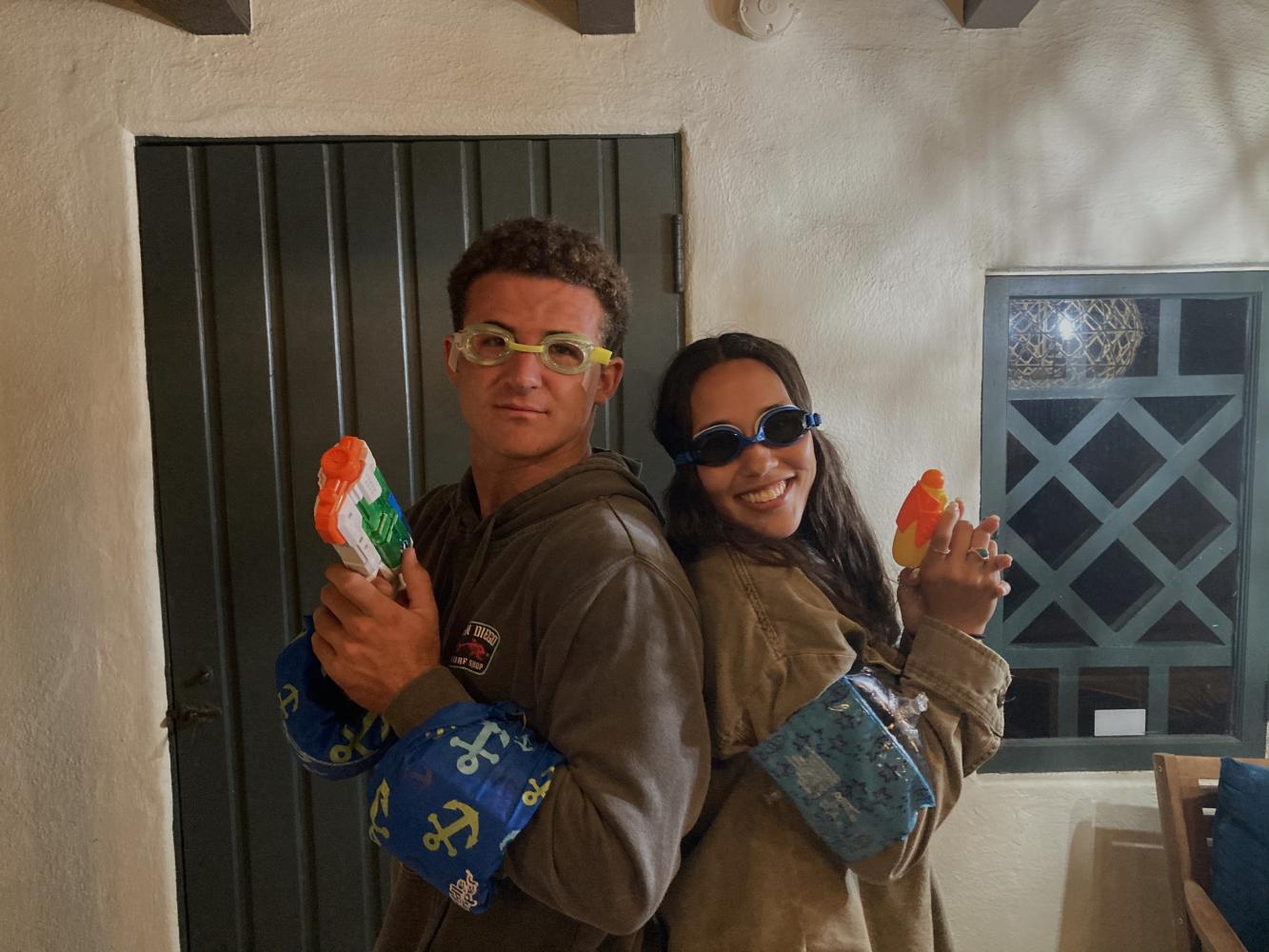 Mirca Gomez | Writer
March 22, 2021
Senior assassin has been a tradition for senior students for a while now, no matter what high school they go to. Although it is not a school-run event, the students themselves manage to set it up and organize the game. This year, San Clemente High School's senior class managed to keep the tradition alive even with COVID disrupting the process. 
Due to the pandemic, many activities were canceled, and a lot of seniors were not able to have a normal experience. They missed out on a lot of activities as juniors, and this year they are still not experiencing a normal senior year. However, they managed to pull off senior assassin this year and were at least able to experience one regular aspect of their senior year.
For those who do not know about senior assassin, it is an annual game only for seniors that is usually held towards the end of the school year where each participant is assigned a target anonymously and must "assassinate" them with a water gun during a specific period of time. 
"I'm really competitive, and it was something I was looking forward to since I was a junior!" Senior Elliana Redick said. "I'm also glad that is it something that is making senior year feel normal, and at least everything wasn't taken away."
Doing senior assassin this year has been really beneficial for the senior class because they all have not been able to come together and socialize. This activity pushed them into communicating with each other and even people they would not usually talk to. Since each participant is in a rush to kill their target, they are forced into talking to some of their classmates to gain information about their target. 
There are many reasons why a senior might choose to participate in this game; however, the cash prize is undoubtedly the most appealing to most students. "It's always entertaining watching the elimination videos on Instagram, but what draws most people in is the $950 first-place prize," senior Lily Redmond, who leads the game with 10 kills, said. Through this game, students have the ability to win a large amount of cash by simply having fun and playing among their peers. 
Unfortunately, some seniors who wished to participate were not able to. But, they still were able to watch all the entertaining videos of the eliminations and cheer on their classmates who did participate. The participants are very fortunate to have a classmate who took the initiative to organize the game because they allowed some seniors to experience some of the usual senior traditions that existed before COVID.