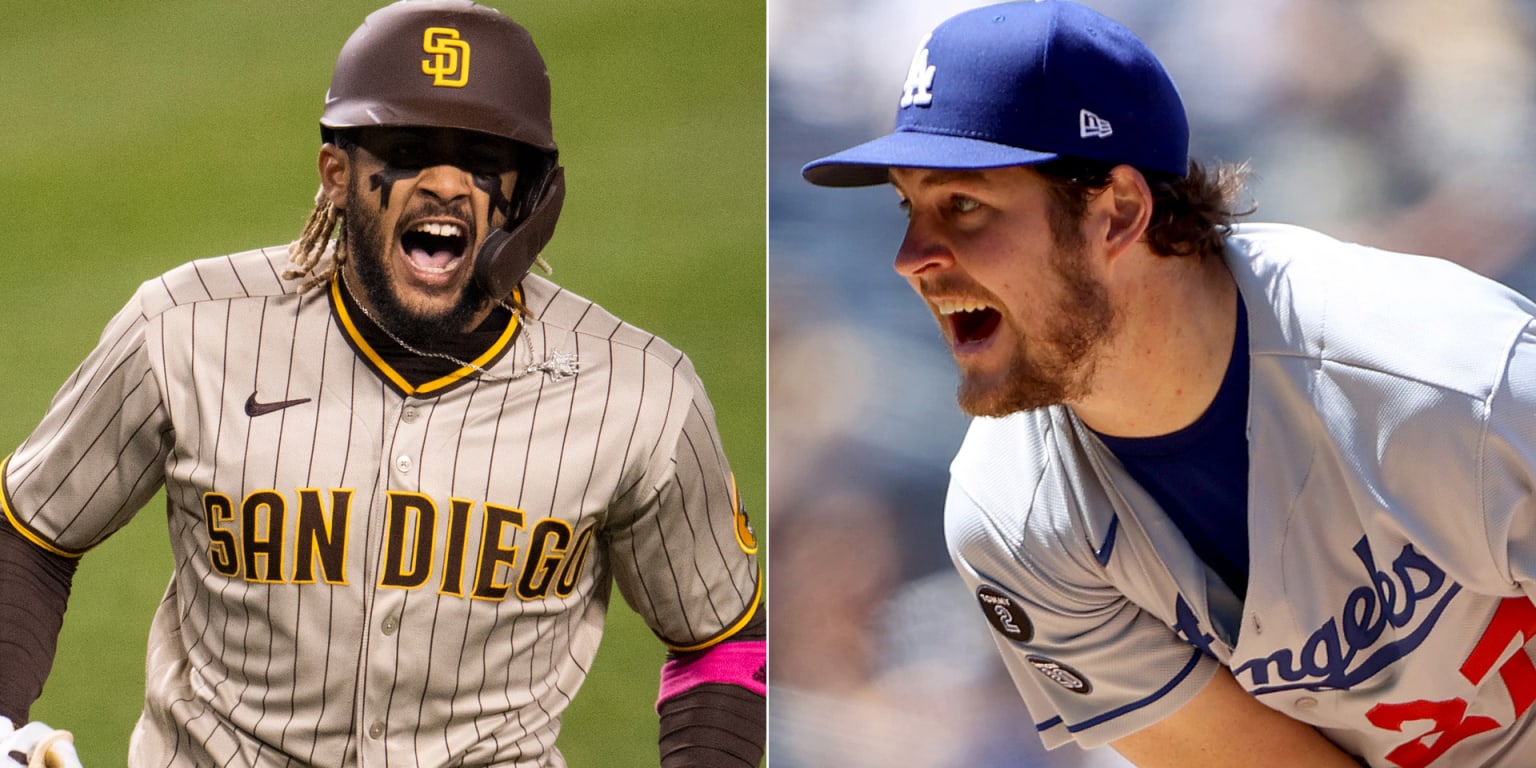 Jack Hagen | Sports Editor
April 29, 2021
Through the first part of this 2021 MLB season, the Los Angeles Dodgers and the San Diego Padres have played each other for nearly 20% of their games so far. This large sample size of games has provided the fans with an exquisite source of entertainment that seems to be showing everybody exactly how exciting baseball truly can be.  The main source of this has been the growing rivalry between Dodgers pitcher Trevor Bauer and Padres shortstop Fernando Tatis.
Bauer seems to always find himself in these situations. While striving to become the best pitcher in the game, he also works to revitalize the slowly dying game of baseball through his work with the company Momentum. "I love watching Bauer's YouTube channel," senior Ben Dwinell said. "I enjoy seeing his personality and work ethic through his videos."
On the other side of the diamond, Fernando Tatis shines as the star of the future for the Padres. Really coming into true form last season, he too brings a lively energy and entertaining presence to the game. "I think Tatis is on the rise to become a great baseball player," junior Ryan Dunbar said. "He very well may be the future of baseball."
Bauer and Tatis have clashed head to head in all of their matchups so far. In their first game, Bauer struck out Tatis and became very animated as he went back to the dugout pounding his chest with his first. With this in mind, the next time they faced, Tatis homered twice off of Bauer and taunted him by covering his eye while rounding the bases. This was to poke fun at Bauer's YouTube video in which he struck out a batter with one eye closed.
These two just scratch the surface of what is going on between these two teams. In the first game of the series the benches cleared in a fight in extra innings. Dodgers pitcher Dennis Santana hit Padre's hitter Jorge Mateo, possibly on purpose, causing the fight. Even Dodgers pitcher Clayton Kershaw got into an argument with Padres utilityman Jurickson Profar.
As the season progresses, this series is going to be tremendous. The two powerhouses of the division will compete for the top spot in the division and a World Series title. It will be interesting to see what comes next as things will only get more and more heated from here!