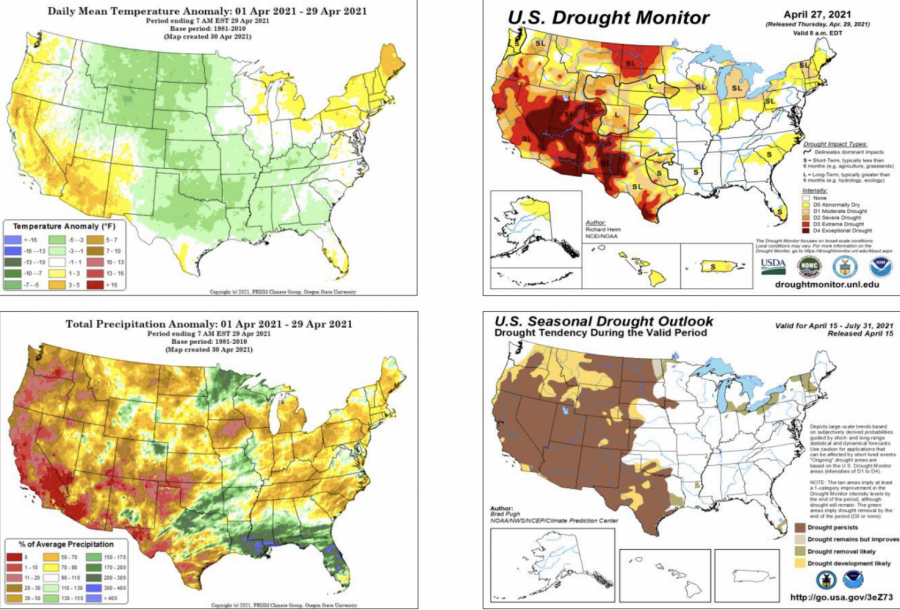 Gisele Brandt | Head Editor
May 18, 2021
On May 14, a wildfire began and grew to 1,325 acres by May 16 in Palisades (Los Angeles County). The fire forced approximately 1,000 people to evacuate their homes in the Topanga Canyon area. As of May 21, the fire is 72% contained.
In the case of the Palisades fire, the cause appears to be arson. LAFD arrested and charged Ramon Santos Rodriguez on suspicion of arson. The arrest came after LAFD helicopter pilots saw a man lighting additional fires. Rodriguez has pleaded not guilty. 
Fire season in California typically begins in June and ends in November, reaching its peak from July through October. Residents around the Pacific Palisades area are familiar with the ash and orange skies in the late summer and mid fall seasons, but in May, it is unprecedented. 
UCI environmental engineers collected and analyzed data concerning California Wildfires; they found that California's wildfire season has lengthened and set new records in terms of wildfire damage each year since 2000. Scientists attribute this trend to climate change and human activity in areas that were previously uninhabited. 
Across California, new hotspots are popping up. Los Angeles County used to be the only hotspot in California, but more and more counties including Riverside, San Diego, Ventura, and San Bernardino have been added to the list. Even in smaller coastal counties, fire risks are increasing. Areas like San Luis Obispo and San Benito-Monterey are considered hotspots now primarily due to increased incidences of human-caused wildfires. Poor human fire management paired with less precipitation and longer stretches of hot weather due to human-caused climate change has created perfect conditions for more extreme wildfires in the future.
For the 2021 fire season, the National Interagency Fire Center predicts that significant wildfire potential will be above normal in most areas of Southern California while significant wildfire potential is only forecast to be above normal during the months of July and August for Northern California. Both Northern and Southern California experienced significantly less rain and snowfall in April which has contributed to the expectation for another bad fire season. 
"Fire season comes every year and it is a bit nerve racking, but we have been lucky enough to not have to evacuate in the past, so hopefully we will get through it again," senior Kelsie Yamano said. Yamano's hopeful outlook on fire season is contrasted by senior Annie Larson's grim perspective. Larson said, "this upcoming fire season makes me nervous because my house is next to a little valley with a lot of brush—which would be very bad in the case of a fire."
Fire season is dangerous and getting worse, which is why it is more important than ever to be cautious when doing potentially hazardous activities outdoors. To learn tips on how to prevent starting wildfires, click here.