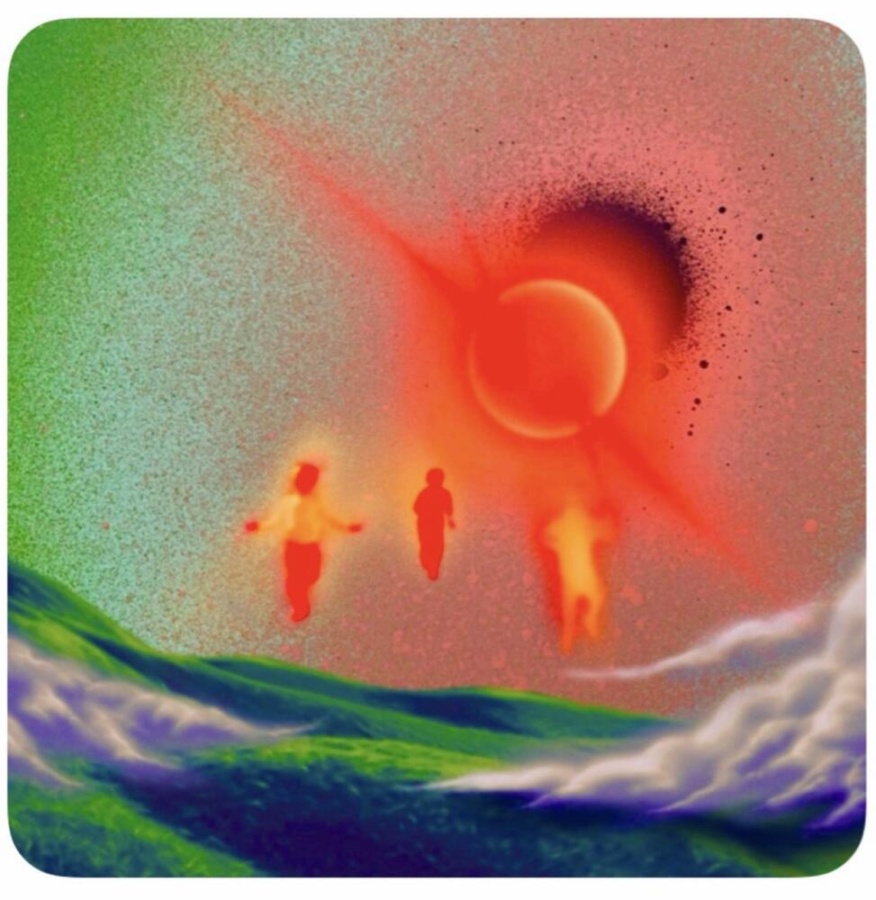 Eden Havel | News Editor & Savannah Gresham | Opinion Editor
September 7, 2021
The year 2021 has been a favorable year for albums like Olivia Rodrigo's Sour, Billie Eilish's Happier Than Ever, and, of course, Peppa Pig's My First Album. When it comes down to Kanye West's most recent album, however, which was released on August 29, reviews have been of rather mixed opinion. Although listeners of West have their share, others are simply left to wonder: "What is the deal with Donda?"
Kanye West is not an unknown figure in popular culture, since his first rise to fame in early 2000. But even 21 years later, West has managed to make headlines yet again with his brand new album: a 27 song-long dedication to his mother for whom the album was named after, in which artists such as Marilyn Manson, Jay-Z, Travis Scott, Lil Baby, Drake, and The Weeknd are featured. Seeing West's track record, it comes as no surprise that the much-anticipated album has already reached no less than one billion plays on Spotify since its release a week ago. 
Kanye West's (or as he would rather be referred to now, Ye's) tenth album has been dedicated to his late mother who passed away in 2007 at the age of 58. The first of his songs, "Donda Chant" is simply singer Syeena Johnson chanting the name, Donda, over and over again in an offbeat rhythm. West has recently revealed that the way Johnson chants the name is meant to match the recorded time of his mother's last heartbeats. Despite these dedications, listeners are fixated on another aspect of the album that touches on the affair that tore up his marriage with Kim Kardashian. He Tweeted on the matter this Saturday, stating: "Kim, I want to say I know I hurt you. Please forgive me. Thank you for always being there for me."
The song "Hurricane " reveals a lot about the mishaps of the end of their marriage, which has resulted in an upcoming divorce in the next year. It contains revealing lyrics such as "Too many complaints made it hard for me to think. Would you shut up? I can't hear myself drink." Around the start of this past year, Kanye has admitted to infertility during his almost eight-year-long marriage with three children. This wasn't the only aspect of his album that concerned listeners, as the recording process (which started in September 2018) was delayed by the sexual assault trials of collaborator Marilyn Manson. Aside from Manson's trials, fans are also upset at the appearance of Lil Baby who has been banned from music festivals across the world for numerous inappropriate and disrespectful homophobic remarks earlier this year. 
"It's not his best album, but it's his most personal," junior Itzel Cruz said. "He tries to incorporate religion and almost a gospel-like sound in a lot of the songs, and I don't really think it works. Rap and gospel shouldn't mix. Drake's new album, Certified Lover Boy slaps, go listen to that instead."
"People are mad at Kanye for his corny lyrics but Drake literally called himself a lesbian. It doesn't get cornier than that," senior D'Angelo Garcia said on the matter.
"I love his new album," sophomore Aaliyah Mendoza said. "Hurricane is the best song by far. It all just feels so raw and emotional, and not just the music but the lyrics hit me so hard when I listened to it. It's a classic and is yet another display of his genius as an artist," 
Donda obsesses roughly over the same things: Kanye West, his mother, Jesus, Kanye, Drake, Kanye, Kim Kardashian, and also Kanye. Despite the fact that the album has a few really good lyrics, unfortunately, those weren't even written by Kanye! Feuds have broken out between the album's collaborators who were uncredited for much of their work, and with Drake who found out that Kanye had included Drake's home address in one of the album's songs. To retaliate, Drake's most recent video depicts him doing strange, terrifying, and inappropriate things to a Kim Kardashian look-alike model. 
All in all, this rollercoaster of an album has received a mixed review of 53%–a lower rating than that of the daring competitor, Peppa Pig. Despite some of the surprising lyrics and references, the unfortunate choice of collaborators, and the feuds that sparked after the album's release, Donda has overall received good reviews for its most popular songs: "God Breathed," "Hurricane," "Praise God," "Junya," "24," "Heaven and Hell," "Donda," "Keep My Spirit Alive," and "No Children Left Behind." Donda seems to be a good representation of the man himself; a unique blend of hyper, energetic, and controversial. The perfect package for any Kanye West fan!