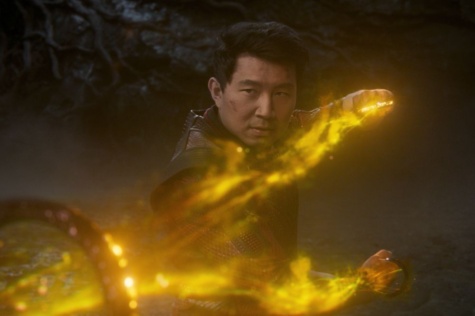 Ruby Hawbecker | Writer
September 26, 2020
After years of predominantly white men starring in Marvel's blockbuster films, the studio released its first movie starring an Asian superhero. Shang-Chi and the Legend of the Ten Rings brings a host of Asian stars into the spotlight.
Similar to how Black Panther, starring Chadwick Boseman, broke away from stereotypes and gave the African-American community representation in the franchise, Shang-Chi is looking like it could leave just as big of a cultural impact.
"With its predominantly East Asian cast, story inspired by Chinese folklore, and martial arts action sequences, Shang-Chi is the latest sign that Hollywood is starting to listen to calls for more Asian representation on screen" (BBC culture).
In the past, Asian characters have been depicted through certain negative stereotypes, which is why there has been so much pressure to involve more diverse cultures and people. This is part of the reason why Shang-Chi is such a breakthrough film and has grossed around $300,000,000 at the box office worldwide within only 20 days of its release.
The storyline centers around main character Shang-Chi (Simu Lu), who goes by Shaun to separate himself from his family and his past, and his best friend Katy (Awkwafina). They are first attacked on a bus by men under the orders of Shang-Chi's father. His father is a Chinese Warlord known as the Mandarin (Tony Leung) who is searching for a pendant gifted to him and his sister Xialing (Meng'er Zang) by their late mother. The movie follows Shang-Chi's journey with his sister to rescue their mother's mythological village, and includes flashbacks to provide history for the new characters.
Even more interesting than Shang-Chi's character himself is the complexity of his father, who is brought to life by Tony Leung. The audience sees more than a cold hearted villain, which is difficult for directors to portray. Throughout the movie, the Mandarin is not evil, but misguided in his attempts to save his wife. In some scenes, he clearly acts as Shang-Chi's caring father, welcoming him and his sister home. Though there is clear distrust and tension between the family members, these relationships make the film more powerful.
Marvel films are known for their intricate and mind-blowing action scenes involving CGI and massive amounts of editing. But in this 2021 movie, along with top-notch, carefully choreographed martial arts scenes, Director Destin Daniel Cretton creates new emotional dimension that haven't been seen before in superhero movies, which is part of the attraction.
When asked about his opinion on the new movie, junior Chris Royer describes it as "deep into the heart of it. Shang-Chi exacerbated the prominence of a goofy friendship and a new great hero into the vast universe of the MCU. The soulfulness that propels the story forward is what new MCU movies need to take note of."
With such emotional depth, it is a wonder why the movie seemed to jump over the backstory of some characters. Time spent on the development of friend and familial connections through the storyline left viewers thirsting to know more about characters. Senior Annette Blake agrees, rating the movie an overall nine out of ten because "[Marvel] should've gone more in depth with side characters."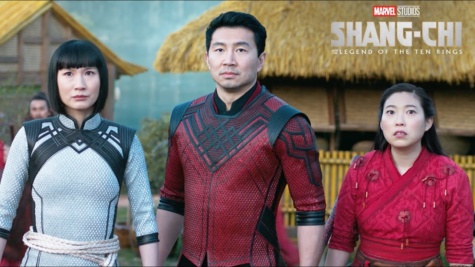 This isn't necessarily a bad thing, as it leaves room for storytelling and future movies that explain the background of seemingly unfinished characters such as Shang-Chi's sister, Xialing, who is angry at her father's dismissive and uninvolved parenting. According to NPR, this glimmer of a backstory, "Makes it all the more unfortunate that the movie somewhat sidelines her."
Additionally, this movie is alluring to wider audiences because it is not necessarily catered towards Marvel fans. Set after many of the original Marvel character timelines have ended, Shang-Chi's story can stand alone with no prior Marvel knowledge necessary. 
Typical of a Marvel production, the action scenes and the humorous screenplay were appreciated by many. "Shang-Chi was pretty funny," Blake added. "The action and fight scenes were pretty amazing too. From what I've heard, a lot of preparation went into it and it really shows."
The time spent developing this movie, tweaking the storyline, and choosing the cast seem to have paid off as it is seeing warm reception by audiences around the world. Hopefully, large film corporations in Hollywood and Western media will continue to break stereotypes and release record breaking films, such as Shang-Chi, to continue helping represent minorities.