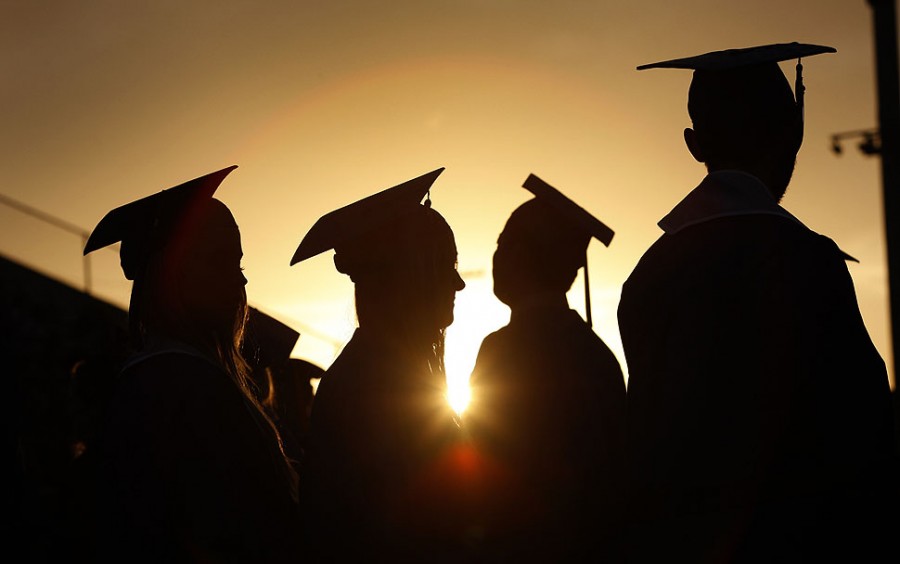 By Madi Hawksley | Student Life Editor
June 16, 2015
For some of us, our days at San Clemente High School are coming to an end. And therefore, we are beginning to reflect on our days spent as a Triton and prepare for the future.
The thing about the future is that it's unknown. We have no idea what is coming for us, we can only hope that it will be great.
In five years, some of us could be married, we might have kids, one of us could be walking down the red carpet and accepting an award, someone else could be starting for a professional baseball or football team that is watched by millions of people. Who knows?
Maybe in ten years one of us could be a CEO of a new, up-and-coming company, we could be standing in front of thousands as we strut down a catwalk, we could be getting books published, or our movies could be on making their debuts the big screen.
There are some many things that could happen. There are so many things that will happen.
As we look into our future, we will never forget our years spent here. We will never forget our first bomb threat. Or our second. Or our third. We will never forget walking up that dreaded hill, or when the doors were frozen shut by rambunctious seniors who glued them. We won't forget the days we spent locked up in our classroom and having to use a bucket as a bathroom. We will always remember fighting for principle and going to every CUSD meeting.
Yes, there will be a lot that we forget, we will probably even forget our classmates faces. But we will always have our memories. Now it is time to say goodbye for us seniors as we head off to the real world, to make new memories.
Good luck Class of 2015, I know what we will accomplish will be endless.