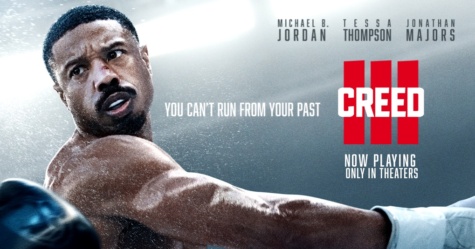 March 10, 2023
AJ Cabagbag | Student Life Editor
Returning to the big screen again, Adonis "Donnie" Creed makes another appearance to showcase his boxing in the new movie Creed III. Directed as his directorial debut and starring,  Michael B. Jordan is able to continue his long-standing legacy playing Adonis Creed with the third installment of the Creed franchise (and the ninth overall in the Rocky movie franchise). Junior Sofia Aliman said "I am going in solely for Michael B. Jordan." Additionally to Jordan's directing, the movie was produced with the incredible story-writing of screenwriters Ryan Coogler and Keenan Coogler, most notably known for their work for Black Panther in 2018. Within the movie, expect other familiar faces from the previous films likeTessa Thompson as Bianca, Woody Harris as Tony "Little Duke," and Florian Munteanu as Victor Drago.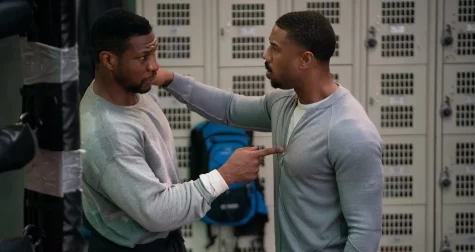 It takes place in the golden age of Adonis' boxing career and family life, as he fights and wins a rematch against Ricky Conlan, later on retiring to focus on his wife Bianca and daughter Amara. While content with his position in life, he encounters childhood friend and former boxing prodigy Damien played by Jonathan Majors who had just finished his sentenced years in prison. With his skills threatened by Damian's raw and violent agility fresh out of jail and history regarding their past, Adonis risks everything to take on a fight with the former friend who has nothing to lose. 
After watching recently, I expected nothing less from Michael B. Jordan, who I think already had well-established his acting for Adonis by the second movie. Acting performances from every actor was very genuine and effortlessly done, especially given the chemistry between Jordan and Thompson. I personally am very impressed with Jordan's directorial work, from camerawork to plot-pacing. I feel as though the fighting sequences were well-shot to express the aggressiveness of Damian's fighting in contrast to Donnie's planned and strategic jabs, which is something I have not seen with previous movies of this franchise. When discussing about the movie, senior Liam Wilfong explained "Michael B. Jordan definitely stepped up his game." 
Whether or not you plan on watching this movie, Creed III will be known as another monumental step towards further greatness for Michael B. Jordan.