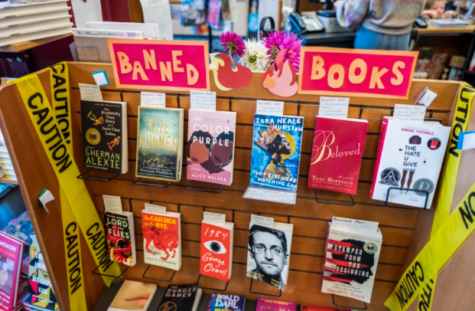 Chloe Gerhard | Writer
March 17th, 2023
Book bans are not new, but the censorship of books has been ramping up in recent years. In 2022, the American Library Association had 1,651 different books  targeted for bans. Forty one percent of banned titles are about or by LGBTQ people and 40 percent are about or by people of color.
Some books that are making their way to the banned book lists include, The Hate You Give, I Know Why The Caged Bird Sings, Six of Crows, The Perks of Being a Wallflower, The House on Mango Street, Malala: A Hero for All, Anne Frank's Diary: The Graphic Adaptation, I am Rosa Parks, Amazing Grace, To Kill a Mockingbird, Knots on a Counting Rope, Who Was Cesar Chavez, Esperanza Rising, and Of Mice and Men.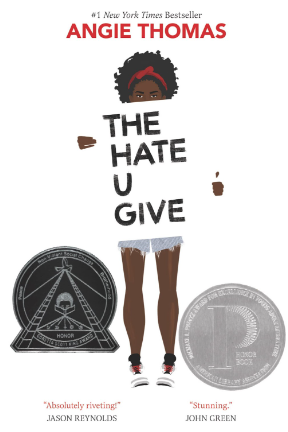 Texas and Florida have been the book banning leaders. In Missouri, new legislation saw schools removing works about Leonardo da Vinci, Michelangelo, and  Shakespeare. Among other books, Tennessee cracked down on Maus – a Pulitzer-prize winning graphic novel about the Holocaust. In Utah, parents needed to sign permission slips to have access to books relating to LGBTQ characters. 
Junior Paloma Brunson gives her take, "I think that banning books is incredibly harmful to lgbtq children as well as the community."
The majority of Americans, at least seventy percent oppose book bans.  Most Americans believe in hearing the stories and voices of the historically underrepresented.  Most Americans believe in representation.
This modern day censorship movement is coming from parent groups across the country. Social media has created a network of parents on a crusade to ban books, storm board rooms, and cancel authors.   
One of the most iconic children's authors explains, "Let children read whatever they want and then talk about it with them. If parents and kids can talk together, we won't have as much censorship because we won't have as much fear." ― Judy Blume.
The Perks of Being a Wallflower author, Stephen Chbosky writes, "Banning books gives us silence when we need speech. It closes our ears when we need to listen. It makes us blind when we need sight." Literary representation has the power to determine how society sees minority groups and how they will in turn see themselves. When certain groups are targeted in book bans, what message is that sending? What will ensue in the real world when identities themselves are erased and regulated in the  literary world?  Reading different perspectives develops empathy that the world desperately needs and it ensures that marginalized youth can feel a sense of belonging.