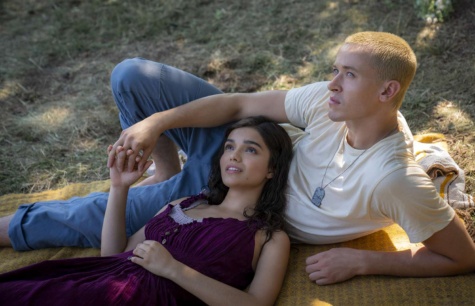 Hannah Eberle | A&E Editor
The new Hunger Games prequel trailer premiered on April 27th sending the die hard fan base into a frenzy. Titled The Hunger Games: Ballad of Songbird and Snakes, the trailer reveals Lucy Gray played by Rachel Zegler and a young President Snow played by Tom Blyth. The movie follows the electric relationship between the new tribute Lucy and her mentor Snow during the 10th annual Hunger Games. Fans expect this relationship to reveal the origins for Snow's hatred of Katniss.    
Although the prequel was not as popular as the original books, the trailer has left fans at the edge of their seats. The new spin-off includes a very promising cast including Viola Davis, Peter Dinklage, and Hunter Schafer. Senior Christian McCleary says, "I love Rachel Zegler so I am very excited."

Ballad of Songbirds and Snakes is predicted to give new insight on the beginnings of the saga. For instance, the trailer shows the creator of the 10th annual Hunger Games, Casca Highbottom (played by Peter Dinklage) whom fans hope will provide more details on the origins of the games. Along with this, the new trailer also reveals Lucky Flickerman as the game's host showing a shocking resemblance to the Caesar Flickerman (Stanley Tucci) from the original movies. Overall, what fans are most excited to see is the brewing relationship between Lucy and Snow. Senior Griffin Croft says, "I'm excited to see how President Snow's backstory is developed, I want to see him in love and act like a real human being"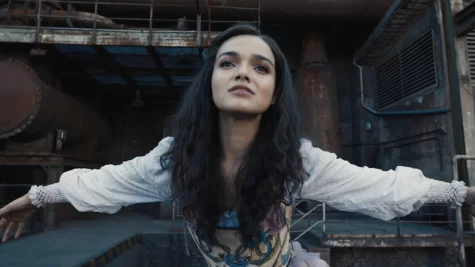 Perhaps the most surprising parallel between the new trailer and the original movies is the rebellious bow Lucy and Katniss share. In the new trailer, a snippet of the reaping shows Lucy being called, as she enters the stage she gives a signature bow. Hunger Games fans were quick to notice the resemblance to Katniss's rebellious bow to the game makers from the first movie. It is safe to say that more parallels are sure to be found between the two characters in the new film.
The arrival of the new movie will determine if the spin-off lives up to the hype of the first four movies and captivating books. Don't miss the thrilling narrative when it reaches theaters on November 17th, and as Griffin reminds us, "May the odds be ever in your favor."