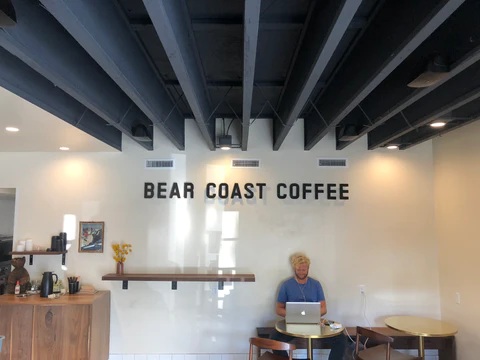 Taylor Van Dijk | Writer
October 10, 2023
Whether you are looking for a local atmosphere, a unique and eclectic menu, or a familiar and customizable place, San Clemente has choices for every variety of coffee drinkers. Zebra House Coffee, Bear Coast Coffee, and Starbucks (on El Camino Real) are fan favorites amongst the locals of San Clemente. Each coffee place holds its own charms and caters to a different person, so when choosing a coffee place, make sure to choose one that is right for you.
Starting out, Zebra House Coffee is known for its creative and vibrant atmosphere. The interior is covered with black and orange, stripes, and checkered accents, all adding to the eclectic and distinctive atmosphere. When visiting Zebra House, you can add flavors such as lavender, peach, mango, and toasted marshmallow flavors to your morning coffee, which gives it a fun flare like nowhere else. Zebra House is also very well known for its multitude of food options including breakfast burritos, pumpkin cinnamon muffins, and Caprese sandwiches. One of the most interesting menu options at Zebra House is the esteemed peanut butter cold brew. "Every shift I probably make 15-20 peanut butter cold brews. People really enjoy them for some reason," said Michelle Monier, a barista at Zebra House Coffee. "The weirdest drink that I have ever made was a small lavender lemonade with nine extra pumps of lavender." At Zebra House, customers can get whatever they choose, a feature that adds to the unique charm of this coffee shop.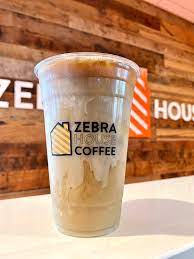 Bear Coast Coffee is another frequented coffee shop in San Clemente. One of the most unique features of Bear Coast is its location. Its location right by the San Clemente Pier makes it an ideal place for locals to grab a cup of coffee whilst enjoying the view of the ocean and the beachside ambiance. Some of the notable items on the Bear Coast menu include the Honeybear Latte, the Bear Bowl, and the avocado toast. The atmosphere along with their ethically sourced coffee makes Bear Coast feel like a local California shop. Many San Clemente residents are drawn in by the location and ambiance, which helps classify it as one of the best in San Clemente. 
The Starbucks on El Camino Real is the last location that makes the list as one of the best coffee places in San Clemente. Nobody can deny the effect of a familiar coffee order customized to your every need. Especially with the onset of fall, seasonal drinks such as the Iced Pumpkin Cream Chai Latte and the Pumpkin Cream Cold Brew add to the ambiance of the season. The particular Starbucks on El Camino Real is visited by many San Clemente locals because of the convenience and proximity to Del Mar along with the many promotional events that Starbucks holds. According to a high school Starbucks worker, "For the twenty-year anniversary of Starbucks' adoption of pumpkin drinks, Starbucks gave out cute pumpkin temporary tattoos with the purchase of a pumpkin drink." Because of the timelessness and consistency of Starbucks, it stands as one of the staple coffee shops in San Clemente.  
From the unique menu at Zebra House to the sustainable and beachy vibe at Bear Coast to the classic appeal of Starbucks, no matter what you are drawn to, San Clemente has a coffee shop for you.