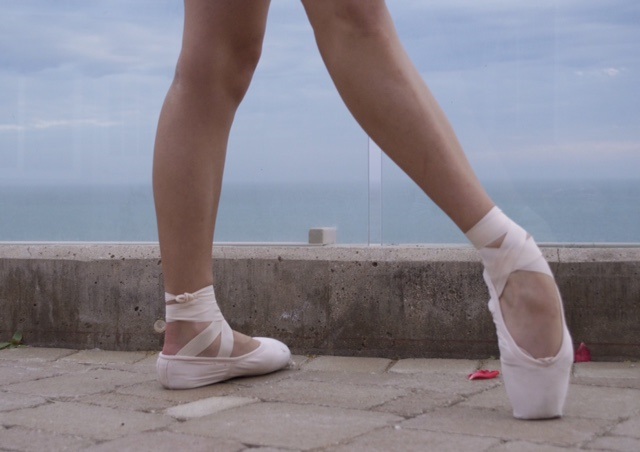 By, Ava Sterling | Writer   &   Solana Loust | Writer
Ballet is a combination of sport and art, which makes it both physically and mentally challenging. Many students at San Clemente High have heard of ballet, but only a few  know exactly what it means to be a ballerina.
Ballerinas have to dedicate the majority of their time taking classes at their studio, and not only do they have to attend all of them, but they are also expected to use your spare time to further your abilities in the classroom.  Although the dedication may seem extreme to most, all dancers agree that it is all worth it for the couple minutes on stage.
When you first start out as a child, it is necessary to have the mindset of an adult and know that it is something you want to invest in.  The average hours of a student spent dancing is twenty hours a week, and that number only increases once you start dancing with a professional company.  Most add on extra hours with one-on-one lessons with their instructors, usually to rehearse their variations (a short excerpt from a ballet) for competitions.  The most prestigious and competitive classical ballet competition is known as Youth America Grand Prix.  This competition spans worldwide and showcases the best of the best.  
Senior Dominique Clemente said, "I do YAGP because of the opportunities, and it gives me the chance to be seen by the dance world." The main goal of YAGP is to be awarded with a contract or scholarship to any prestigious ballet company such as New York City Ballet, American Ballet Theater and San Francisco Ballet.  
Becoming a ballerina means sacrificing your social life.  Because of the grueling hours, with added on rehearsals and shows, it usually means all of your time is spent at the studio.  For example, when asking junior Tate Lee, an internationally ranked male dancer, what he was doing on a Monday night, he replied, "[I'm] at home, and by that I mean the studio."  
Even if you find the time to go out, many things are prohibited, such as ice skating, trampolines, skiing, snowboarding, running, or walking barefoot.  These things leave too much room for error, and could cause you to be out of dance for as long as a year, and by that time, dancing professionally is usually off the table.  Dancing itself is extremely hard for someone's body, considering they're pushing themselves to do things their body wasn't made to do.  Even without outside injuries, putting on a pair of pointe shoes is grueling enough.
Ballet isn't all rules and restrictions, and the people that dedicate their lives to it know it is one of the most rewarding and beautiful things you can do.  
"Seeing improvement and all your hard work paying off is one of the best feelings," sophomore Megan Goldstein added. The rush of being able to showcase your abilities on stage is a feeling like no other.  Also, an added bonus is getting to feel like a princess for the day, by wearing tiaras and tutus!
Another exciting part about doing ballet is getting to go to a new city, state, or even country, for 5 weeks in the summer to train with other dedicated dancers for up to 8 hours a day.  
Tate Lee also said, "Dancing makes me feel accomplished and determined.  I have known I wanted to be a professional since the first time I saw a real ballet, Giselle, at age nine."  
Becoming a professional ballerina is only for the most dedicated, hardworking individuals that never give up.  Although it is time-consuming, and strenuous on the body, nothing will stop the determination that these girls and boys have to achieve their goal.