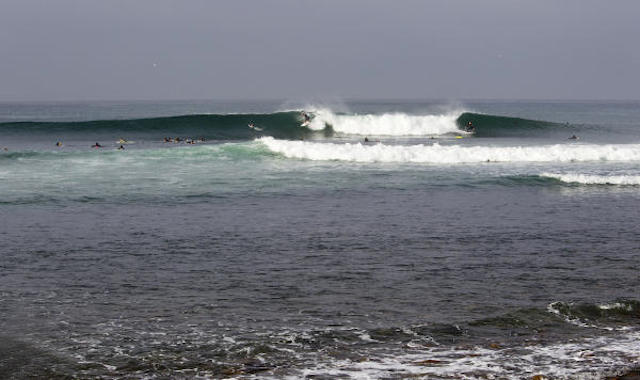 By: John de Koeyer | Writer/Photographer
October 27, 2016
The leases of two of San Clemente's favorite surf spots, Lower Trestles (Lowers) and San Onofre State Beach (San O), are set to expire in 2021.  Trestles is in fact is part of Camp Pendleton Marine Corps Base and became part of the State Parks system in 1971, as part of a 50 year lease agreement with the Navy and the California State Parks.
These beaches are just not local surf favorites but has also have become world famous surf destinations.  The annual Hurley Pro at Trestles, sponsored by the World Surf League, brings tourists in to town and then stay to  surf the breaks. They make the long walk or bike ride to the waves in order to reach the premium surfing conditions that these beaches have to offer. Prior to signing the formal lease, surfers were known to evade the Marine Corp base security to reach the word class waves.  
In 1971, while President Richard Nixon was in office, Nixon signed the formal 50 year lease agreement between the government and the State of California, which led to the creation the San Onofre State Beach, of which Upper and Lower Trestles are a part of. At the time of the agreement, the Nixon's home, dubbed the Western White House, was approximately 1,000 feet north of the Camp Pendleton base  which later became the San Onofre State Park. Nixon purchased the property in 1969.  
However, not to worry, a formal extension of the lease is expected to be obtained, thereby ensuring the popular recreation area remaining accessible to the public.
San Clemente senior Blue Engelking, who surfs Trestles occasionally, indicated that he "wasn't even aware that the beach was ever part of Camp Pendleton" but remains "optimistic the park will stay open."