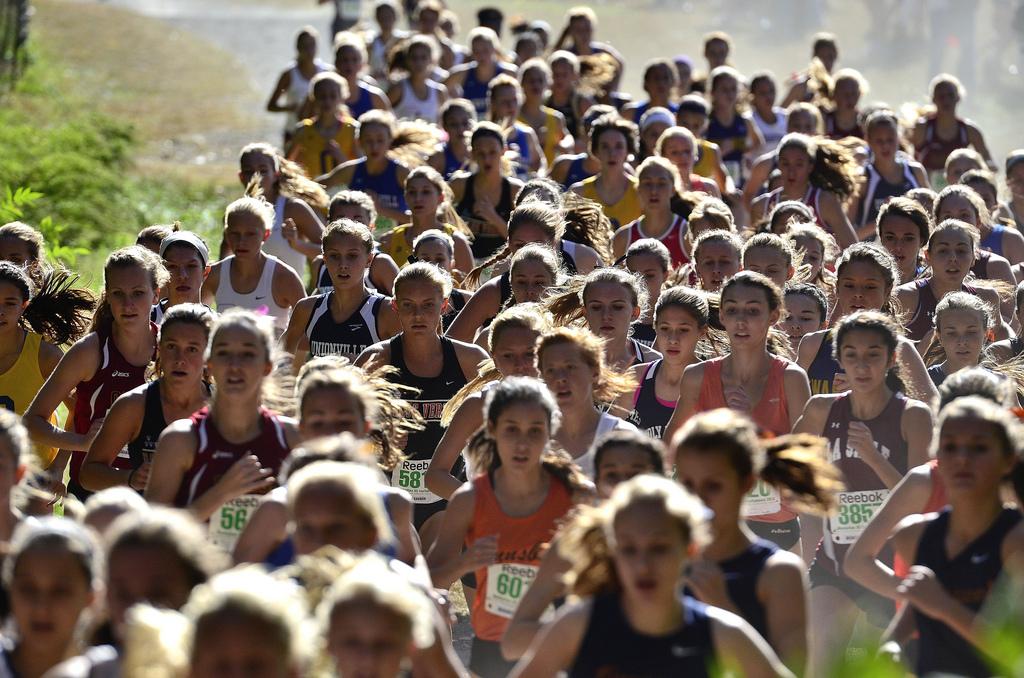 By: Hailey Duncan | Writer
November 17, 2016
With the girls cross country team running with their best foot forward, they ran all the way to CIF's! I sat down and talked to two San Clemente Varsity runners, Christina Beaulieu and Marina McDonough to ask them a few questions about themselves as a Triton athlete and how their season went leading up to CIF's.
How long have you been running?
C: I have been running the 8th grade (5 years).
M: I have been running since the 6th grade in P.E class.
How did you start running?
C: I ran my first marathon with some friends from middle school and then I got hooked. I then started to run with the girls at my middle school and the running club.
M: I always liked to run the mile and the "fun runs" so one day I asked my teacher if he knew any running clubs around town. I ended up getting the information for a couple and I contacted them right away.
Do you plan to run in college?
C: Yes I do plan to run in college.
M: Yes I do plan to run in college as well. I actually verbally committed to Cal State San Marcos not that long ago.  
How was training leading up to CIF's?
C: It has been fun training with my teammate and the girls from my running club. It is very excited to get to run in CIF's and also moving on to States!
M: It has been tough because it's only a small group of girls still practicing while everyone is already finished with the season. Besides that it is fun and really exciting especially that we get to move on to States in a week or so.
What was your goal for CIF's?
C: My goal was to run my hardest and get a time in the 18 minutes and my goal stays the same for States.
M: My main goal was to break 18 minutes and that goes for States as well.
Congrats to the varsity girls cross country on making it all the way to States! Keep up the great work, we are all cheering you on!