By Brannon McCabe | Writer
September 23, 2014
Founded in 1890 by John D. Rockefeller and located on the banks of beautiful Lake Michigan in Chicago, Illinois lies the University of Chicago. Know nationally for it's academic reputation, historical foundation and breath-taking botanical campus, O of C could be the school for you.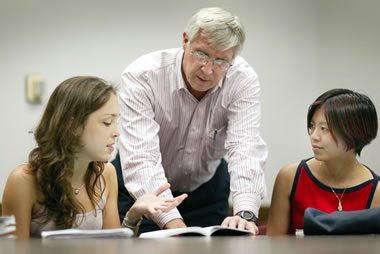 With only roughly 6,000 total undergraduate students, UChicago is not considered to be a very large university. However, this works to the student's advantage as 76% of the classes at the school have fewer than 20 students. This leads to more student-teacher interaction and hopefully, higher grades. Their population is mostly comprised of graduate students (9,502), specifically engineers and doctors.
If you are a student considering taking on a focus in engineering or medicine, UChicago is the school for you. With 79 Nobel Prize winners coming from the university, along with 49 Rhodes Scholars, they are always in the forefront of medical research and cutting-edge technological engineering.
Playing a sport at UChicago is also a good option as it is a Division III school. Therefore not as competeive as mega popular DI schools like UCLA, Oregon, or USC. UChicago offers many different sports to play such as baseball, basketball, cross country, football, soccer, softball, and volleyball. For the students who don't want to fully commit to a sport but still want to play something to be active and have fun, then they also have intramural sports to try.
The University of Chicago has nearly 50 majors and 30 minors that you can take full advantage of. Some of the majors and minors you can study for are Biochemistry, Computer Science, Education , History, and Statistics. Just because you go into college with an idea of what you want a career in, it may not end up being as great as you think it is. At UChicago there are so many opportunities that you can try something new if what you have been studying end up not being as interesting as it started.
The motto for UChicago is "Crescat scientia; vita excolatur" which is Latin for "Let knowledge grow from more to more; and so be human life enriched." So always remember, when looking at schools, don't choose based off of first glance or popularity, research the school and find out what best suits you.