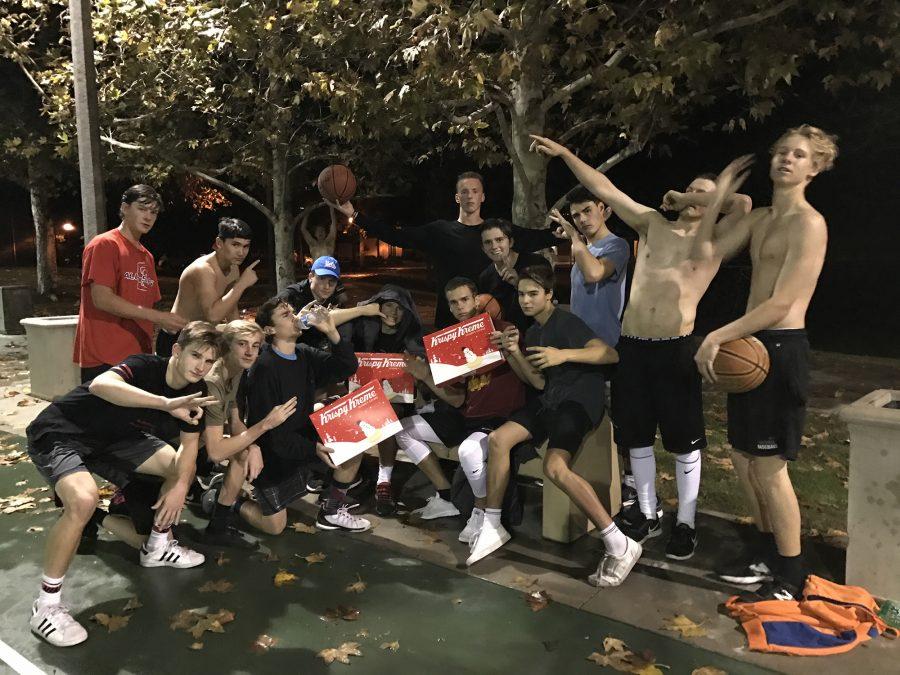 By: Josh Greene | Media Editor
January 4, 2017
The key to success for a high school student body comes only when the class stands unified. Juniors at San Clemente High School have taken huge strides to assure that this unity prevails.
These strides began as a result of the SCGBL, or otherwise known as the San Clemente Gentlemen's Basketball League. Class of 18′ students from all sorts of cliques, social stereotypes, and backgrounds joined together for their common enjoyment of physical activity and athletics to form the unofficial organization of regularly scheduled Junior pick-up basket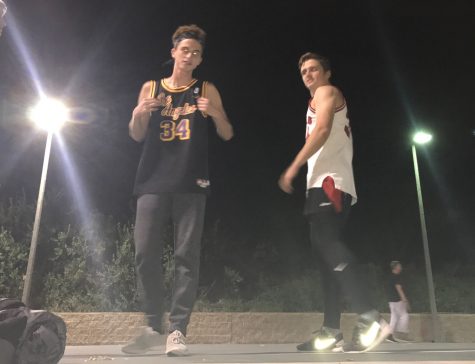 ball games. Most members of the league can't play basketball for their life, and that's exactly what makes the league so entertaining and enjoyable.
Junior Noah Hohenester put it well when he stated, "I always get picked last because I rarely make any three's, but sometimes I surprise all the boys by heating up and dunking on everyone."
The origins of this organization date back to late 2015, when my peers and I, then sophomores, needed to play some ball to relieve stress during the weeks leading up to finals. Playing on a regular basis, an iPhone group chat was made to promote more games and practice. A unanimous group decision soon named the organization the San Clemente Gentlemen's Basketball League, with the term "Gentlemen" being favored for it's proper and sophisticated connotation and tone. The professionalism of these games and the organization itself would lead to the creation of an Instagram page where humorous game highlights and photos were shared.
Then, the summer of 2016 struck, and the organization underwent an enormous hiatus as a result of conflicting schedules, laziness, and a lack of desire to play. Yet, constant rumors arose, regarding talks of a comeback, a reunion, possibly a second season. It wasn't until recently that the organization returned, but it returned stronger than ever.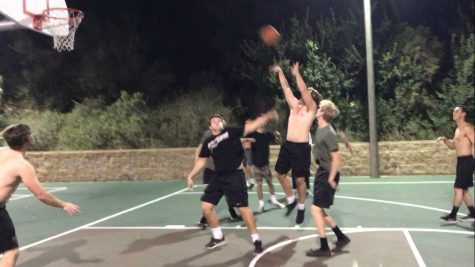 The weeks leading up to Junior year first semester finals saw an intense desire of students to work off some stress, and what better way to do so than SCGBL? These weeks saw the addition of many new consistent players, many whom previous players had never met, but through the common love for the sport and team, all become great friends.
The growing desire to play and growing number of participants led to the growing number of fans. This revival of SCGBL resulted in exponential growth in activity on the organization's official social media accounts, with the arrival of hundreds of followers, such as San Clemente football coach Mont and professional NBA ballers Steph Curry and Dwyane Wade (only one of those is not true).
With the latest technology of Instagram Live, our technical staff live-streamed every game in high definition to fans and players who couldn't attend the game. Some recent playoff games were presented to live audiences of up to 1000 viewers.
In a particular broadcasted game, viewers saw a ball strike Junior Noah Atwood square in the stomach, knocking the wind out of him and forcing him to collapse to the floor. Viewers were horrified at the sight, hoping he would be okay. Fortunately, the true professionalism and sportsmanship of the league came up clutch. Every player on any team immediately kneeled down in respect, while our unofficial personal trainer, Junior Aaron Frohner, ran over to assist Atwood.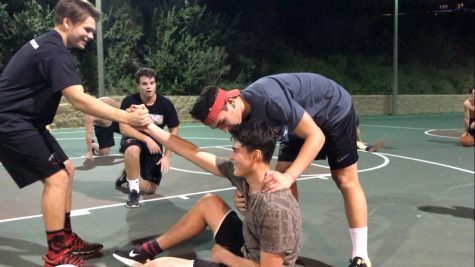 "The overwhelming support and respect I received from the other players really opened my eyes to the true comradery of our class of 2018," Atwood explained.
With the final days of Winterbreak slipping away, Season Two of SCGBL is far from over. In fact, members of the league have proposed the idea of more structured tournaments to increase suspense and importance of games. Enough students are members in the league for there to be enough players at each game despite everyone's different schedules.
To some players, SCGBL serves as a perfect outlet to simply exercise and play basketball with friends. To the over-thinker like myself, SCGBL stands as something more; it stands as a true testament of progress towards a unified Junior class. Allow me to elaborate.
What I've witnessed so far in high school, is that students come from different middle schools and don't know the students that came from the other middle schools, and hold an unfair grudge against these people they don't know often based on middle school backgrounds alone, until these students meet and then become great friends. Because of outlets like SCGBL, I was able to make connections with these important people in my life. To myself and many students alike, SCGBL is a perfect way to create new friendships by forcing unacquainted students to work together and collaborate, further ultimately uniting this diverse Junior class.
That sense of unity represents San Clemente High School in a positive light, and serves as an example for other schools to follow.