By Brannon McCabe | Writer
October 7, 2014
Opened in 1891 and located between San Jose and San Francisco in the heart of Silicon Valley, is the prestiguos Stanford University.
Stanford holds the reputation as one of the leading intellectual institutions in the country as they pride themselves in their focus on research. They have 5,100 externally sponsored research projects and a total budget of $1.35 billion in their total budget to conduct those projects.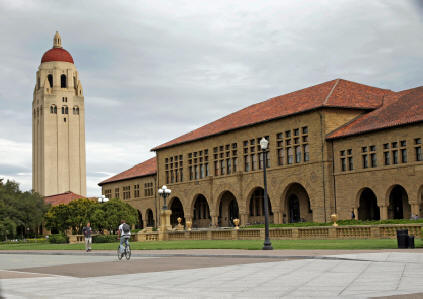 Founded by Jane and Leland Stanford, the university is drawn from their two founders' legacy. Stanford's main areas of excellence in studies are social sciences, engineering and sciences. They have roughly 6,980 undergraduates and 8,897 graduates at the University.
Of those undergraduates, 97% of them choose to live on campus. Stanford has seven schools; they are schools in business, earth sciences, education, engineering, humanities and sciences, law, and medicine.
Their campus is 8,180 contiguous acres, which makes this college one of the larger college campuses to study on. They have around 2,043 faculty members and a 5:1 student to faculty ratio, this makes it easier if you are struggling with a subject to go and ask your professor for help. Stanford also has a $21.4 billion endowment so they are able to give a lot of financial aid out to their students.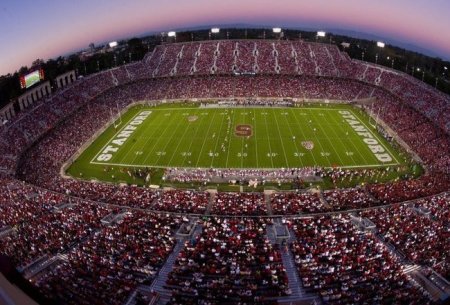 Sports at Stanford have been big for a while now; they have some big name alumni such as professional golfers Tiger Woods, Michelle Wie, and legendary golfer Tom Watson. They have also produced big name NFL football players, for example Andrew Luck, Richard Sherman, and John Elway.
Another area that Stanford likes to invest their time into are different types of arts. They have produced many actors and directors, a composer and some pianists. Some would say that Stanford has the tools to make any student well rounded in their life.
Don't forget, Stanford is a very popular college, not just for sports but for many other reasons as well, most notably academic. If you choose to go to Stanford, there will be many opportunities for you to grasp and don't forget another very important detail: your mascot is a TREE!